Calling all children, teens, parents, teachers, grandparents, childminders and homeschoolers:
Join my Exclusive VIP Reviewer & Book Launch Group, and get a FREE e-book!
Sign up and get your free e-book here: Become a VIP!
---
You'll have your review published, and I'll invite you to join my exclusive Facebook Group for VIP book launchers/reviewers.
Plus I'll send you updates of new books and events, previews of new books before publication, and requests to review other books if you want to.
---
What I ask of you: Simply read your free e-book and leave an honest review on Amazon (or elsewhere)* within two weeks.
And if you like, share your review on social media.
---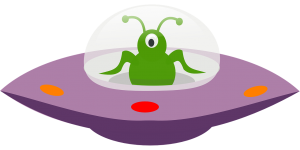 Why do this? You'll be helping other readers decide if the book is worth reading or not, and by doing this, you'll also be helping the author!
---
Join now! Immediately after sign-up, you'll get instructions on how to get your free e-book, and the links for where to write your review when you've read it.
Sign up and get your free e-book here: Become a VIP!
---
You'll receive the free e-book as a PDF file. The instructions for downloading it will be emailed to you as soon as you've signed up. PDF files can usually be opened on any mobile phone, tablet, laptop or computer (PC and Mac).
* If for some reason you don't have an Amazon account or don't want to write a review there, instead simply write your review at any of the following places:
As a reply/comment on this website (such as below this post),
At Goodreads.com,
Or email me your review and I'll post it on this website.
Note: you only need to write the review once at one of these places.
Sign up and get your free e-book here: Become a VIP!
I won't share or sell your details, and you can unsubscribe at any time. Check the Privacy Policy here.
That's it! Thanks for your help! 🙂
---