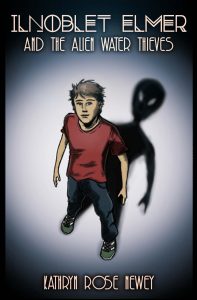 Calling all children and young teen readers as well as parents, teachers, grandparents, childminders and homeschoolers – join my Exclusive VIP Reviewer Group:
What you'll get: A FREE e-Book of my latest kids' science fiction 'Ilnoblet Elmer and the Alien Water Thieves' to keep.  Plus you'll have your review published, and get the opportunity in future for previews before launch/publication, more free e-books, and invitations to review other books if you want to.
What I ask of you: Simply read the free e-Book and leave an honest review on Amazon (or elsewhere)* within a week or two. That's it!
Why do this? You'll be helping other readers decide if the book is worth reading or not! And for an author, this is really useful. It's a bit like the 'chicken or egg first' scenario: how does the book get reviews if it's still fairly new? That's where you come in! 🙂
Join the Exclusive VIP Reviewer Group here. Upon sign-up, you'll get your free e-book and links to leave your review.
Thanks for your help! 🙂
---
Free e-Book: You'll receive the free e-Book as a PDF file, which I'll email to you as an attachment or link. Adobe PDF files can be opened and read on any device as long as you have Adobe Acrobat Reader software (most computers, tablets and even mobile/cell phones come with it these days – but if not, you can download Adobe Acrobat Reader for free here).
* If for some reason you don't have an Amazon account or don't want to write a review there, never fear! Simply write a review at any of the following places: My Facebook Author Page, as a reply/comment below this post, at Goodreads.com, or email me your review and I'll post it on this website. Note: you only need to write the review once at one of those places.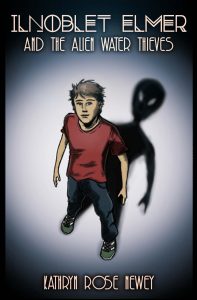 Amazon links for 'Ilnoblet Elmer and the Alien Water Thieves': Amazon.com, Amazon.co.uk, Amazon.ca, Amazon.com.au, and most other major Amazon websites in the EU and worldwide.
Amazon account holders: You can write a customer review on any Amazon website as long as you have an Amazon account – this is allowed by Amazon, who know authors get book reviews in a variety of ways. Here's what Amazon says:
"The following reviews are generally allowed, provided they comply with [certain other] guidelines: A customer writes a review of a product received for free at a trade show, convention, or other similar venue where the provider does not monitor whether the customer writes a review or condition any benefits on writing a review or the content of the review."