3 Books and counting… Happy reading, learning, and saving the Earth! 🙂
Click on each book to find out more.
---
---
Check out my author profiles:
GoodReads.com OnlineBookClub.org
---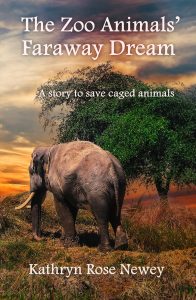 'The Zoo Animals' Faraway Dream' is a story about living behind bars, told from the perspective of zoo animals. Their experiences and antics are both amusing and tragic.
"A touching, beautifully written story with a heart-warming cast of zoo characters." ~ Sonia Faruqi, author of Project Animal Farm
A story to save caged animals: information and website links about confined animals are included at the back of the book, with suggestions on how readers can help solve this global tragedy.
Available from:
---
'Animals in the Forest: The Day Terrible Things Came' is a unique environmental tale, told from the point of view of forest animals. They know that humans do things they don't always understand and like, but one day, the humans start something more destructive…
The book honours environmental activists, defenders and indigenous tribes and includes info and websites to research these issues further.
Can one story save the Earth? It's up to you…
Available from:
---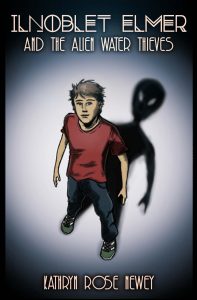 'Ilnoblet Elmer and the Alien Water Thieves' is a fun and educational science-fiction book, about an ordinary boy, Ilnoblet Elmer, who's also an alien but no one knows!
He has lots of adventures trying to defeat tricky and sticky aliens who come to Earth to cause havoc.
Rated 4 out of 4 stars by OnlineBookClub.org.
Available from:
---