This is home to some of my original, and now award-winning(!) poetry 🙂
Some of the poems below and others have been long-listed for the erbacce-prize for poetry 2021, were chosen to be included in the erbacce-prize for poetry Journal 68 (2021), and were long-listed for the erbacce-prize for poetry 2020.
Scroll down to read some of my poetry suitable for all ages, or click on these categories:
Note that due to sensitive topics covered in some of my poems, some may only be suitable for older students of poetry. Discretion is advised.
---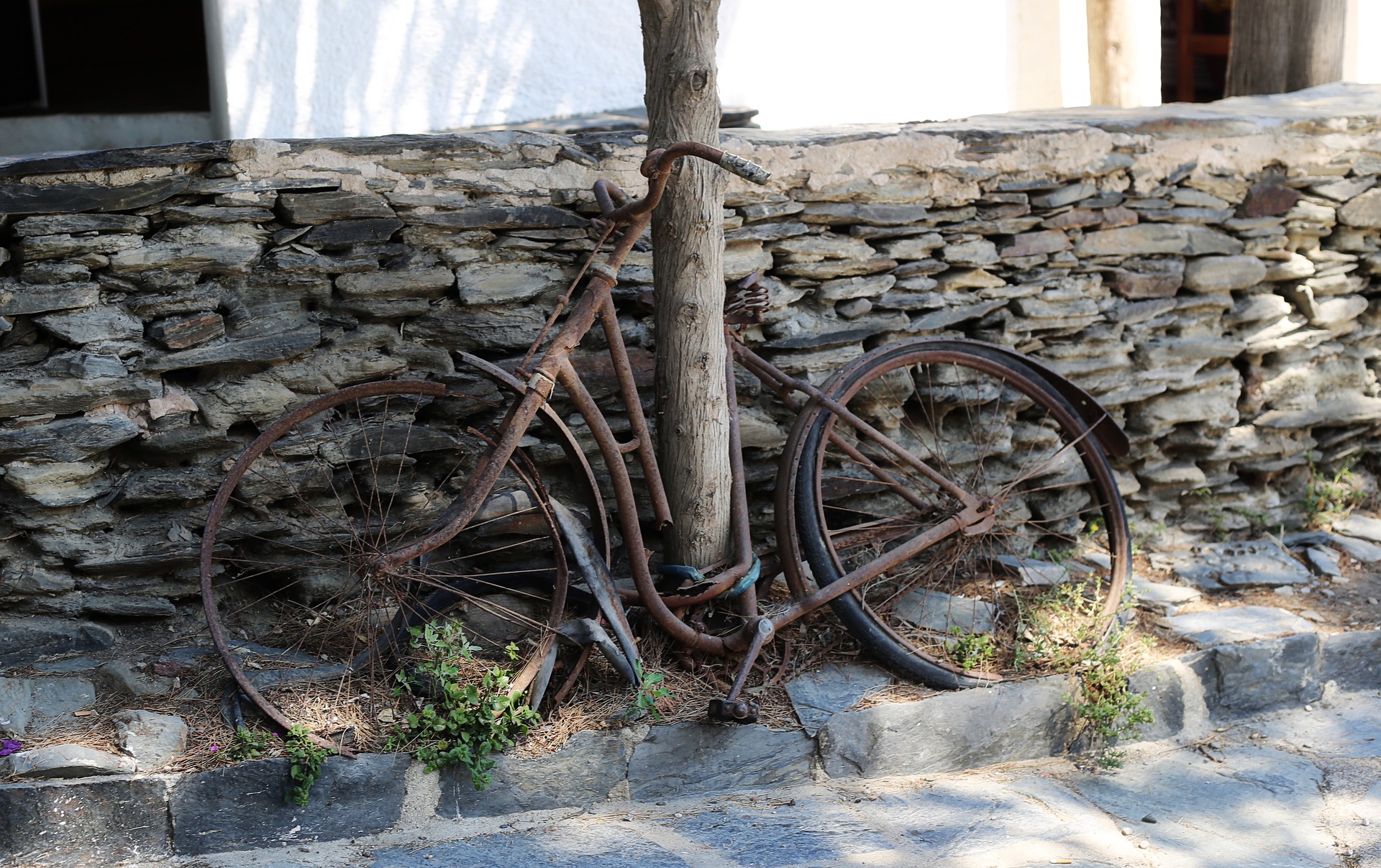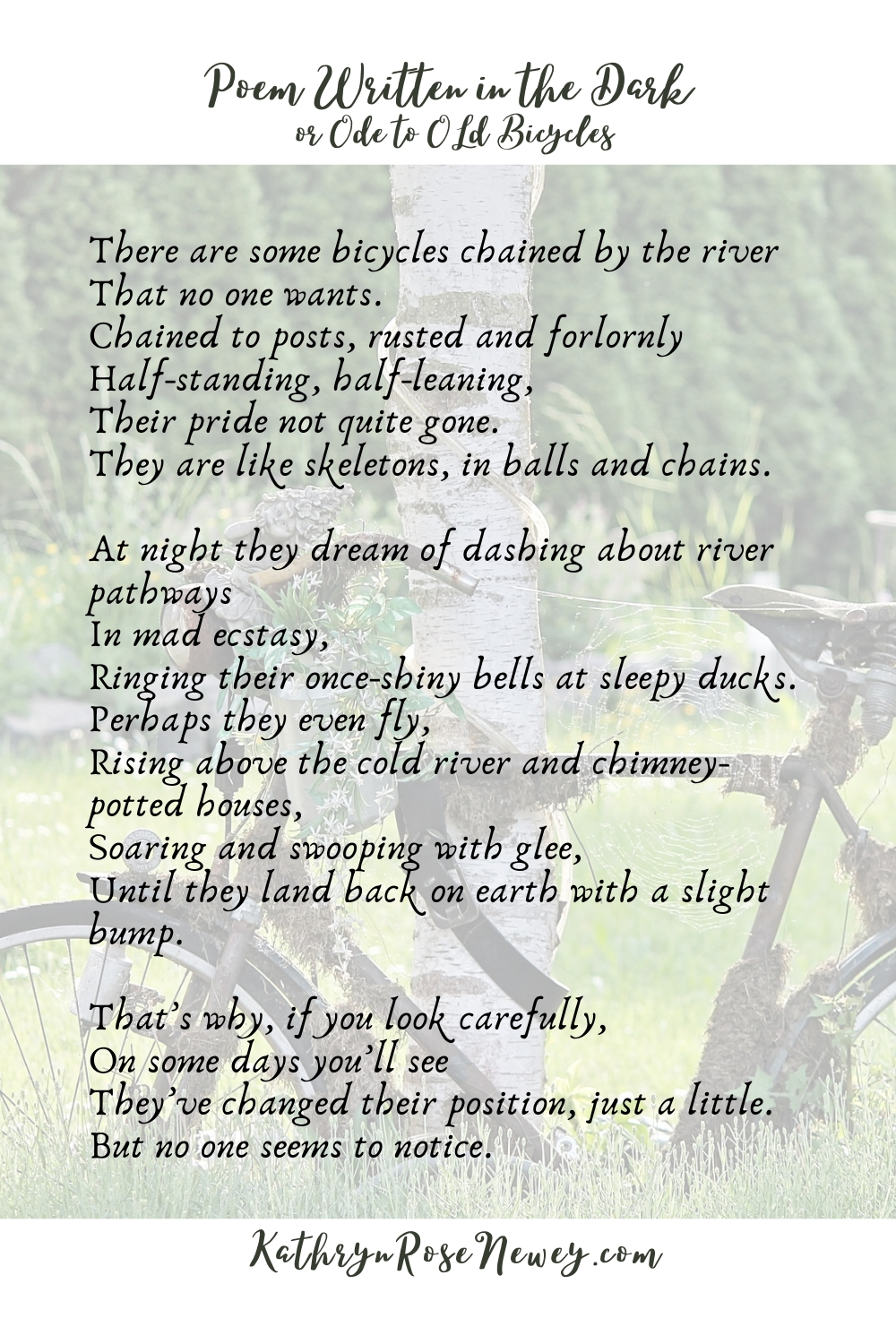 © Kathryn Rose Newey, 17-09-2011
---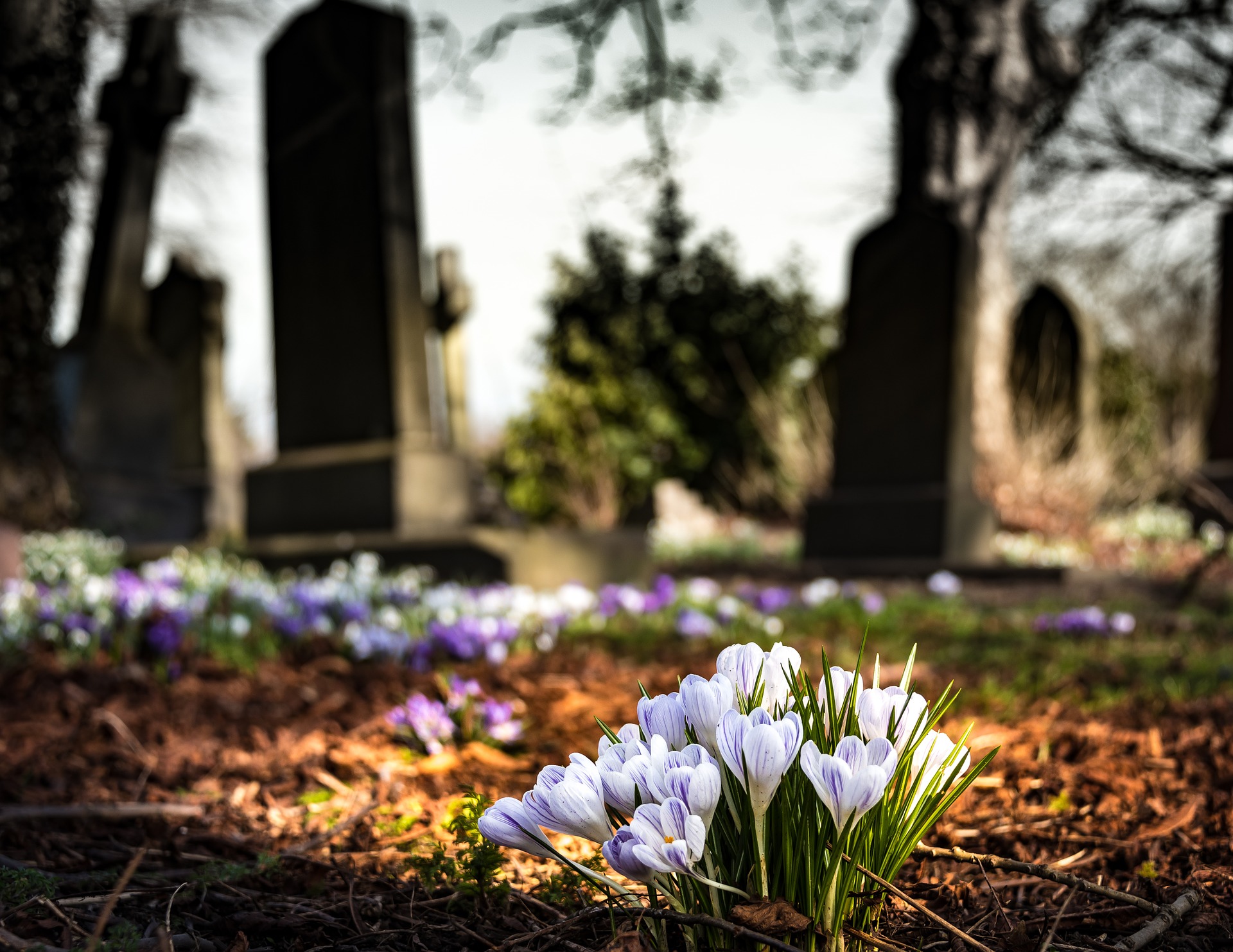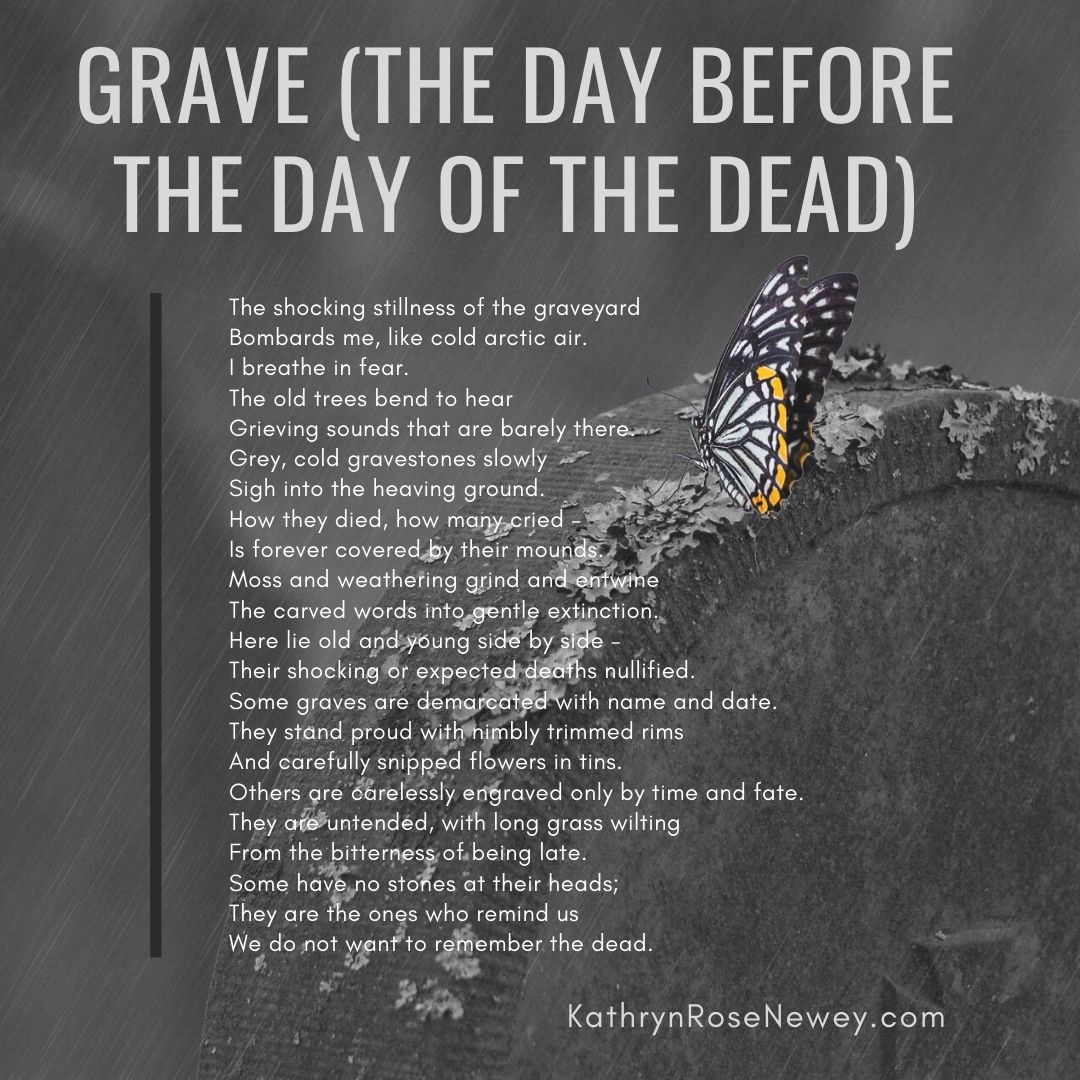 Find out more about the Day of the Dead here.
© Kathryn Rose Newey, 31-10-2013/07-09-2017
---
What is Art?
I don't know, I say.
All I know is,
I feel a deep desire
To say something,
Sometimes a scream,
Sometimes a whisper.
To say something I cannot say,
To connect the dots that won't,
To unravel and weave the threads,
To draw a line from here to there.
So I reach inside, right inside of me,
Into the darkest recesses,
And rip a piece of my soul,
A neatly torn corner,
And bring it into the light.
Like a post-it note stuck
On the paper, on the canvas,
On the screen.
Into your eyes, into your ears,
Into your soul.
A piece of me, for all to see.
Do you see?
© Kathryn Rose Newey, 28/05/2022
---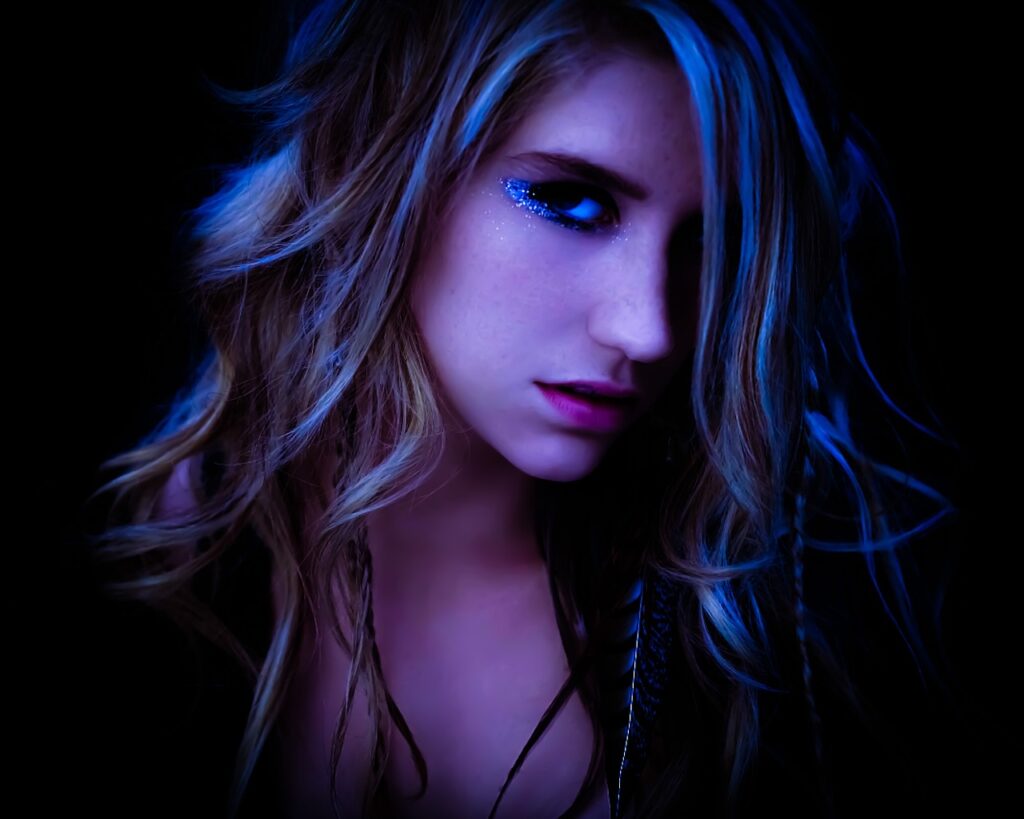 She
She's a scurry
of worry.
Her spikey tears
zig zag
like small,
determined swords
down her face
and neck.
She's a wreck.
Defaced, heartraced,
unpaced, displaced.
Everywhere she tastes
bitterness and bile,
without a smile.
This defiled, riled,
shy child.
She's crazy, phasey,
lazy, my daughter.
Violently stubborn,
she dies, she tries,
she fries, my daughter.
Is she free, can she
be, can she
flee, my daughter.
The world is filled with Them,
Them, Them.
She gets caught, fraught,
to naught.
Is she mad, bad,
sad, my daughter.
© Kathryn Rose Newey, 20-09-2016
---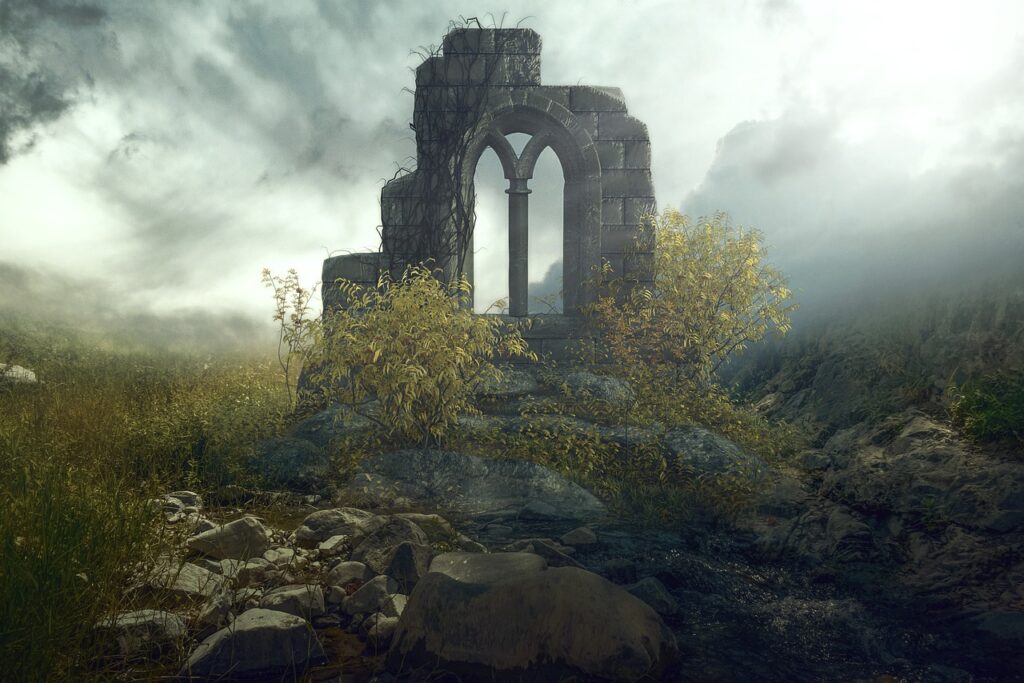 We are
The fallen leaves cover each other on the pavement,
So we cannot see where they start or end.
Their rustling wetness covers our shoes
In friendly heaps.
We are.
The silent leafless branches interweave with the sky,
Carefully reaching higher than before.
Their smooth greyness now still,
Echoes of where wind once blew, lightly, playfully.
We are.
There are no stars tonight.
The damp chiffon that separates us from the sky
Falls gently on our faces; and caresses
Our hair, our shoulders, our hands.
We are.
The shy darkness pushes in,
Making shadows that are longer and wider,
Sometimes flickering in distant light.
Their shapes, misshapen, are familiar.
We are.
© Kathryn Rose Newey, 11-11-2009
---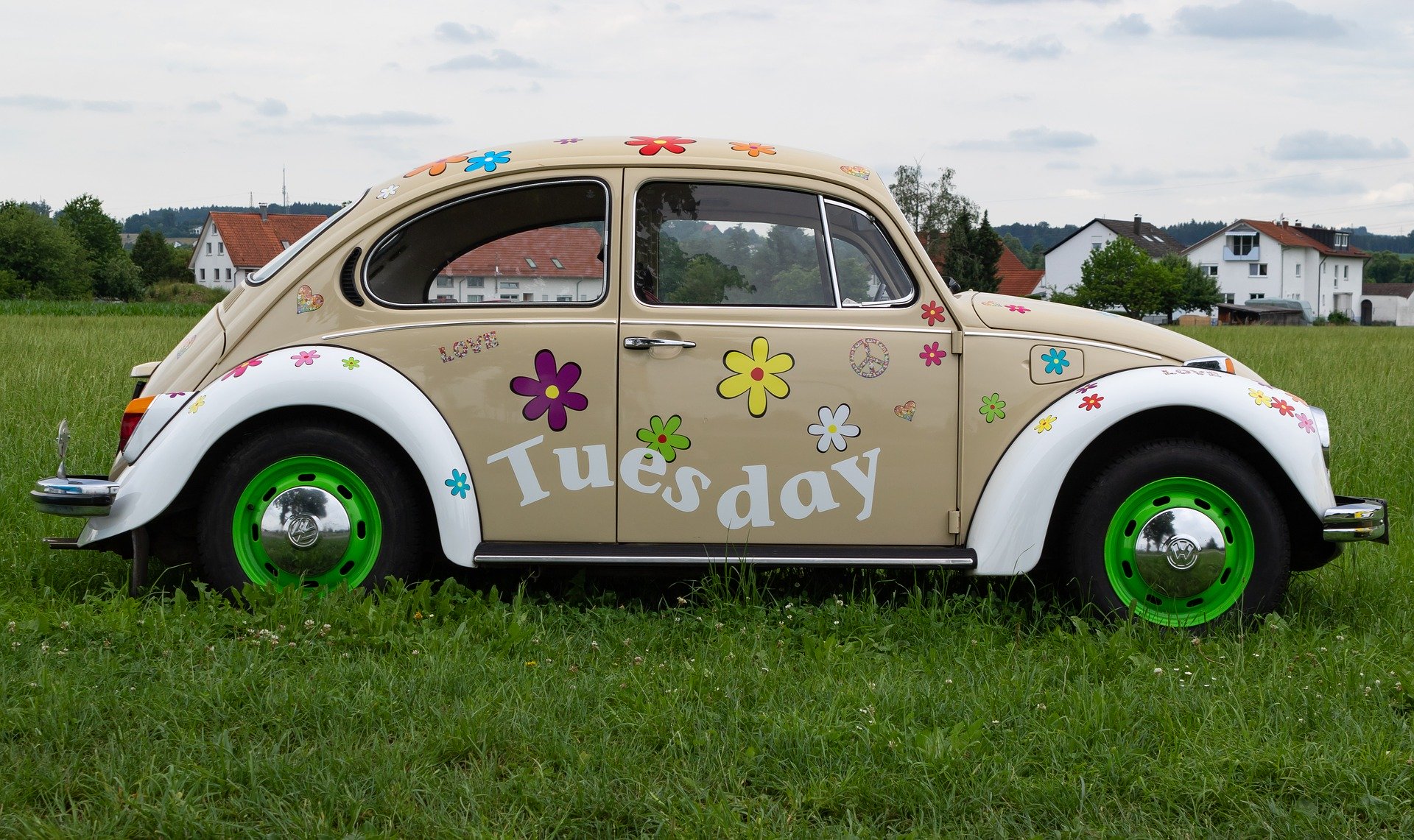 Next Tuesday
I made a booking
for us to meet
again in a week.
But something went wrong
(as it does with computers
and in dreams).
It was for next Tuesday,
in 2038.
(That's in 22 years).
Even in my dream, we were confused,
amused,
incredulous, then
quiet and serious.
Would I still be alive in 2038?
And you, would you be dead?
Would you still be disabled?
Where would we be living, in 2038?
Or where would we be buried?
My eyes quickly opened quickly
in that uncomfortable
space
between us.
It woke me up, my dream.
© Kathryn Rose Newey, 31-05-2016
---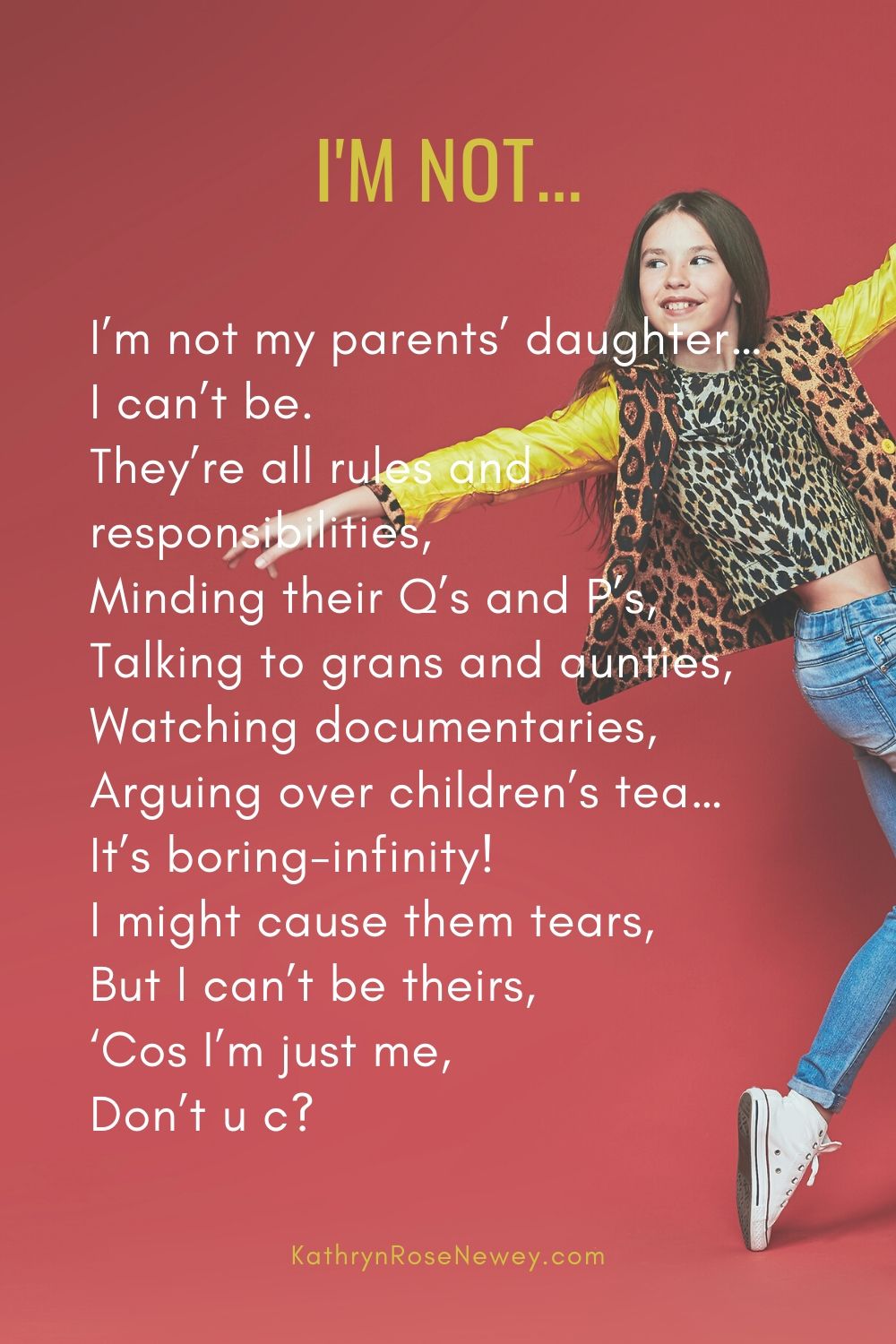 © Kathryn Rose Newey, 09-02-2012
---
---