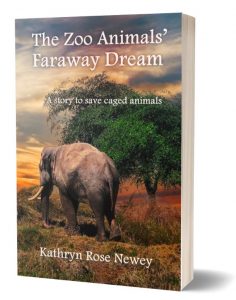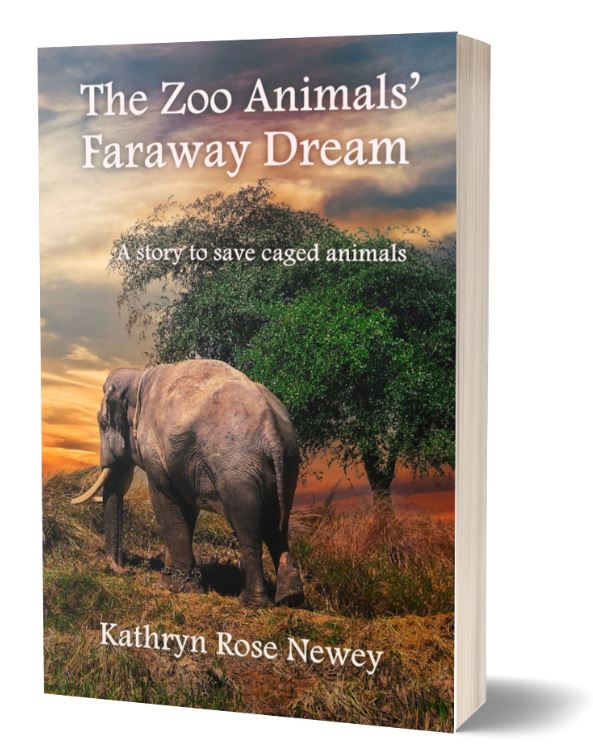 "A touching, beautifully written story with a heart-warming cast of zoo characters. The story makes you laugh and sigh, while also urging you to stop and think about the plight of many zoo animals in our world."
~ Sonia Faruqi, author of Project Animal Farm (an award-winning investigation of the truth behind factory farming) and The Oyster Thief (an underwater odyssey).
---
Readers who love realistic stories about animals and wildlife, animal rights fiction, and tales of sad elephants, sly monkeys, bossy meerkats, confused zebras and enthusiastic warthogs, will love this heartwarming and fateful zoo animal adventure.
🐘 'The Zoo Animals' Faraway Dream' is a story about living behind bars, told from the perspective of zoo animals.
🐧 Their daily lives, experiences and antics are both amusing and tragic. Many of the zoo's inmates believe life will always be the same, but one day a travelling animal appears. This shocks and confuses them, and his presence seems to ignite a 'faraway dream' in the animals' minds – is it just wishful thinking? Arguments abound, so some animals decide it's finally time to take action…
🐒 This is a story to save caged animals! It's a realistic animal story, introducing the concepts of animal rights, animal liberation, wildlife preservation and nature conservation through the words, experiences and actions of the zoo animals and their keepers in the story.
🐀 Not only that, but readers can access facts, statistics, information and website links at the back of the book about the huge numbers of confined animals worldwide, as well as the suffering of those animals held captive in zoos, farms, labs, crates and tanks, with suggestions on how to help solve this global tragedy.
---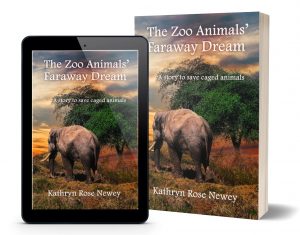 Available in paperback & e-book from Amazon and major bookstore websites internationally.
Get it now: Amazon.co.uk or Amazon.com
Paperback ISBN: 978-1-78926-278-0 / EPUB ISBN: 978-1-78926-277-3
---
Paperbacks and e-books are available from most Amazon websites and major online bookstores internationally, such as Barnes & Noble, Booktopia, Foyles, Waterstones, Blackwells, etc.
Note: the Kindle reader app can be downloaded for reading Kindle e-books on any device (such as PC, Mac, iOS or Android).
---