Unlock your Unlimited, FREE Access to ALL the Worksheets and Posters!
There are lots of free worksheets and posters here for you. More will be added over time as they are created.
You're signing up to get free, unlimited access to all worksheets and posters. You'll also get updates whenever new worksheets and posters are added, plus receive occasional news on workshops, books and events, as well as relevant eco-tips and info from the author. You can unsubscribe at any time.
---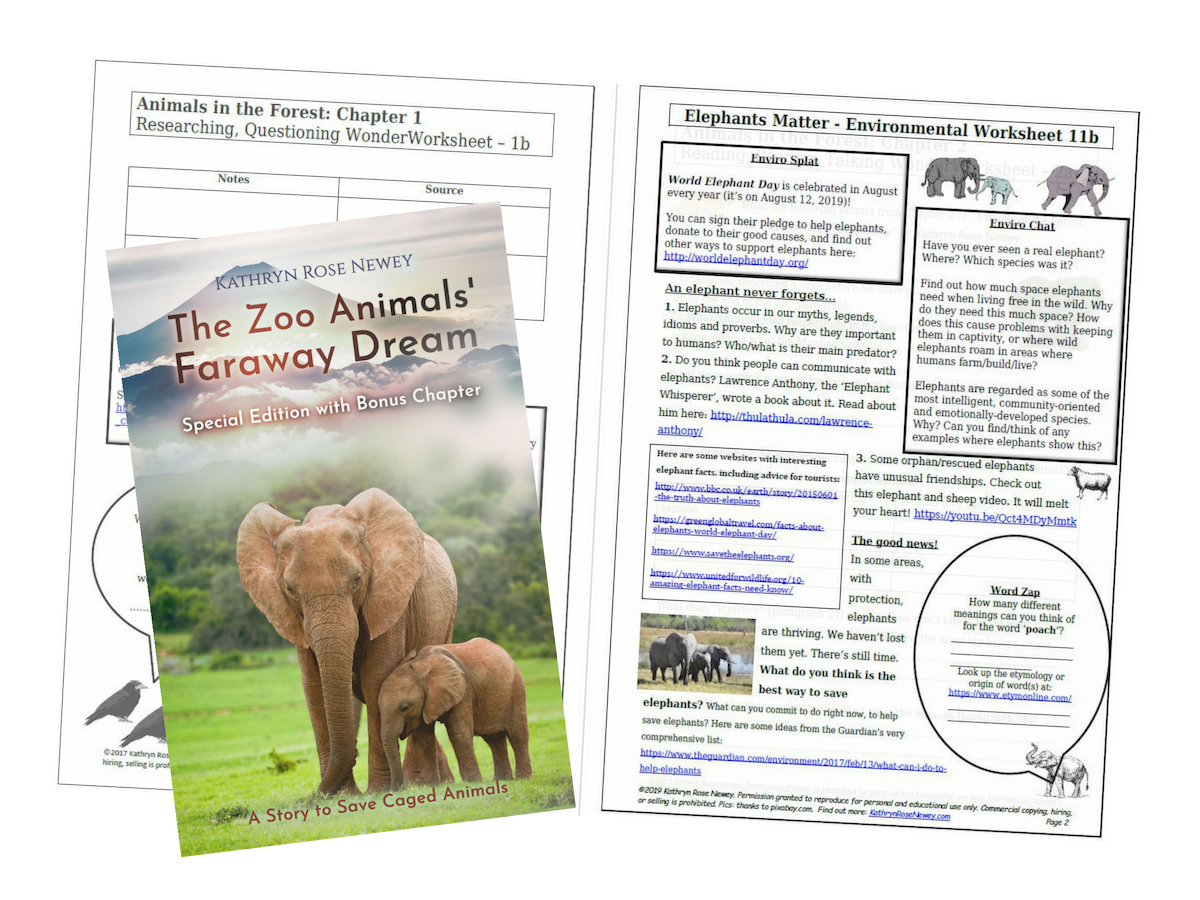 ---
Sign up to get ALL the Worksheets, including the two sets of WonderWorksheets…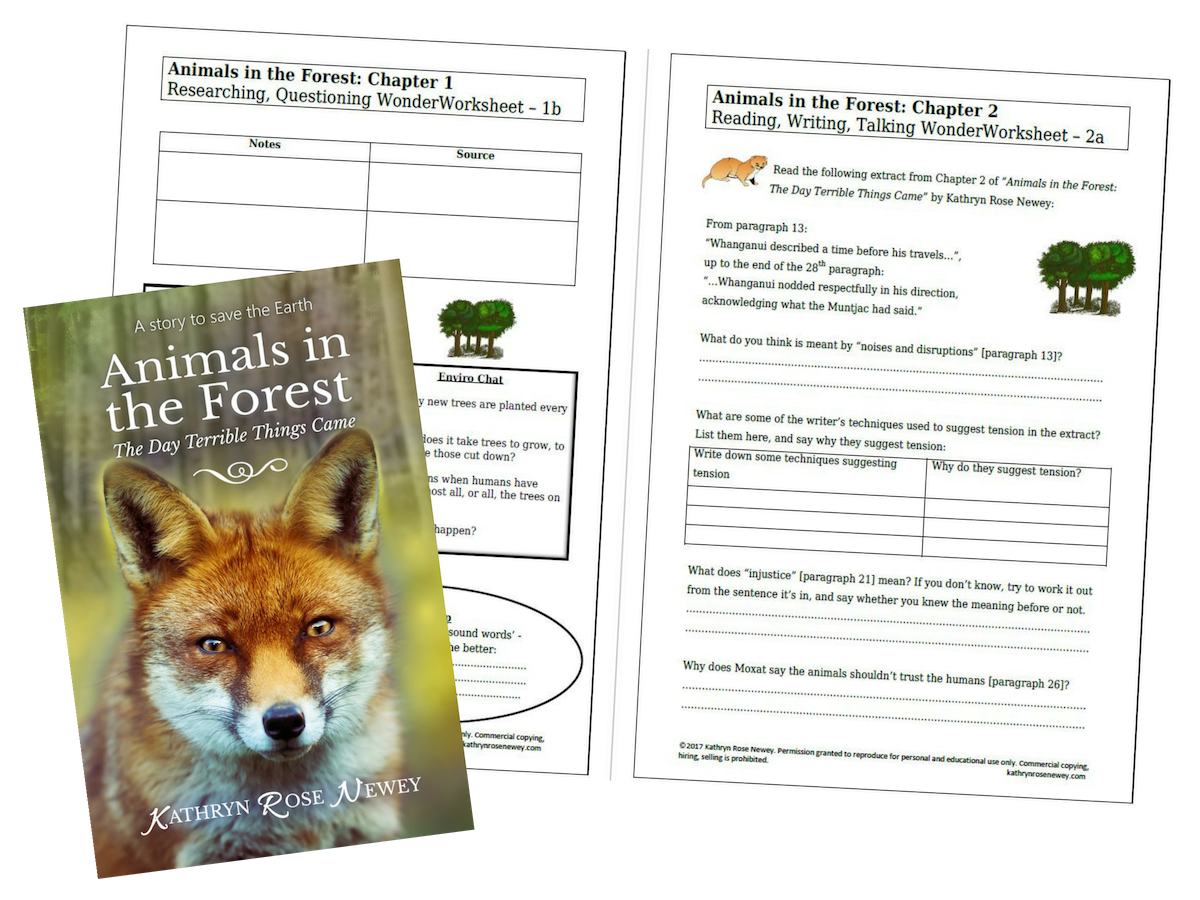 Get both these comprehensive booklets of worksheets free:
WonderWorksheets are extensive, interactive worksheet booklets exploring environmental issues, nature conservation and ecological topics, as well as English reading, writing and speaking activities.
Within WonderWorksheets Set A (English Language themed worksheets, the reading comprehension/inference activities and some environmental topics are linked to the Eco-Fiction novel 'Animals in the Forest: The Day Terrible Things Came'.
Both sets of worksheets are great for teachers, tutors and home educators. Suitable for independent work, or adult-lead and group activities in the classroom or home, for ages 9-14 years and older!
---
All worksheets, posters and educational resources are original creations by the author, unless otherwise stated. Once signed up, you are free to download, print and copy them for personal and educational use. Please don't sell/hire them commercially or edit them without permission. An acknowledgement and/or link-back to my website would be appreciated. Thank you.
---