Find your worksheets:
Use the drop-down choices in the 'Worksheets & Teaching Resources' tab.
Worksheets and teaching/learning resources will be added to this section as more are created.
---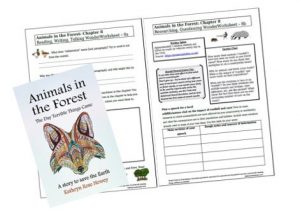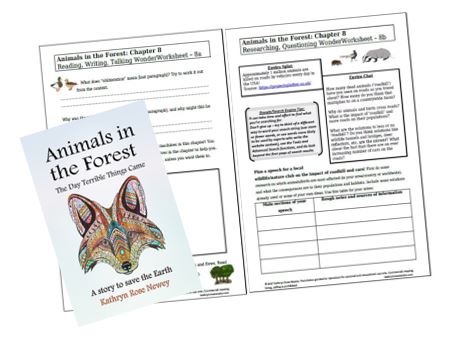 Included are WonderWorksheets – Both Sets A and B in a 38 page interactive set of worksheets exploring environmental issues, nature conservation and ecological topics, as well as English reading, writing and speaking activities, linked to the environmental fiction novel 'Animals in the Forest: The Day Terrible Things Came'.
Suitable for tutor-lead and independent activities in the classroom or home, for ages 9-14 years.
Get the complete booklet of WonderWorksheets free (worth £5.99) when you sign up to my email Newsletters. Plus from time to time I'll send you other useful stuff – like news of books and events, environmental issues and more learning resources. Sign up and get Worksheets!
---
All the worksheets are original creations by the author. You are free to download, print and copy them for personal and educational use. Please don't sell them/hire them out commercially or edit them without permission. Thank you.
---