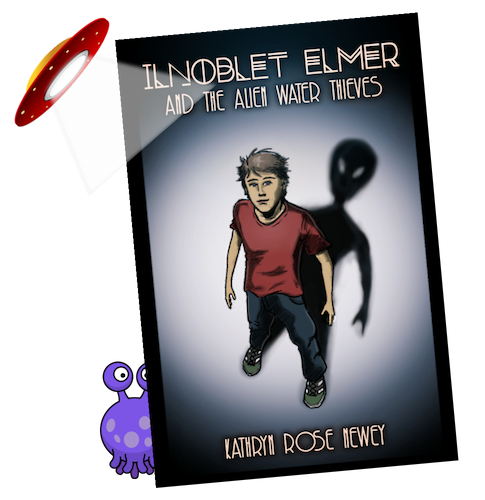 Wacky and fun like The Hitchhiker's Guide to the Galaxy, but for kids!
Ilnoblet Elmer is an ordinary boy. Except for one thing; he's from another planet – and his family, friends and teachers don't know.
This human-alien superhero has lots of adventures trying to defeat tricky and sticky aliens, including the Mootilokygogrifies (that's a mouthful to say – and they're even worse when hiding in your garden shed).
All between going to school and handing in his homework on time!
The novel is full of science, space travel, planets, extraterrestrials, and some special words and numbers which have an interesting effect on aliens! There's even a glossary to help with understanding Ilnoblet's Gapitonian language – you'll be speaking it in no time!
---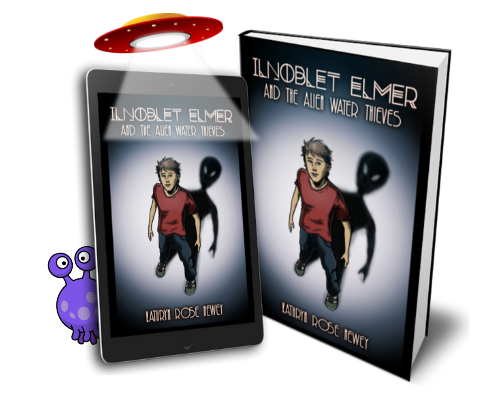 If you haven't already grabbed your copy of the book, check it out.
Get your paperback or ebook from:
---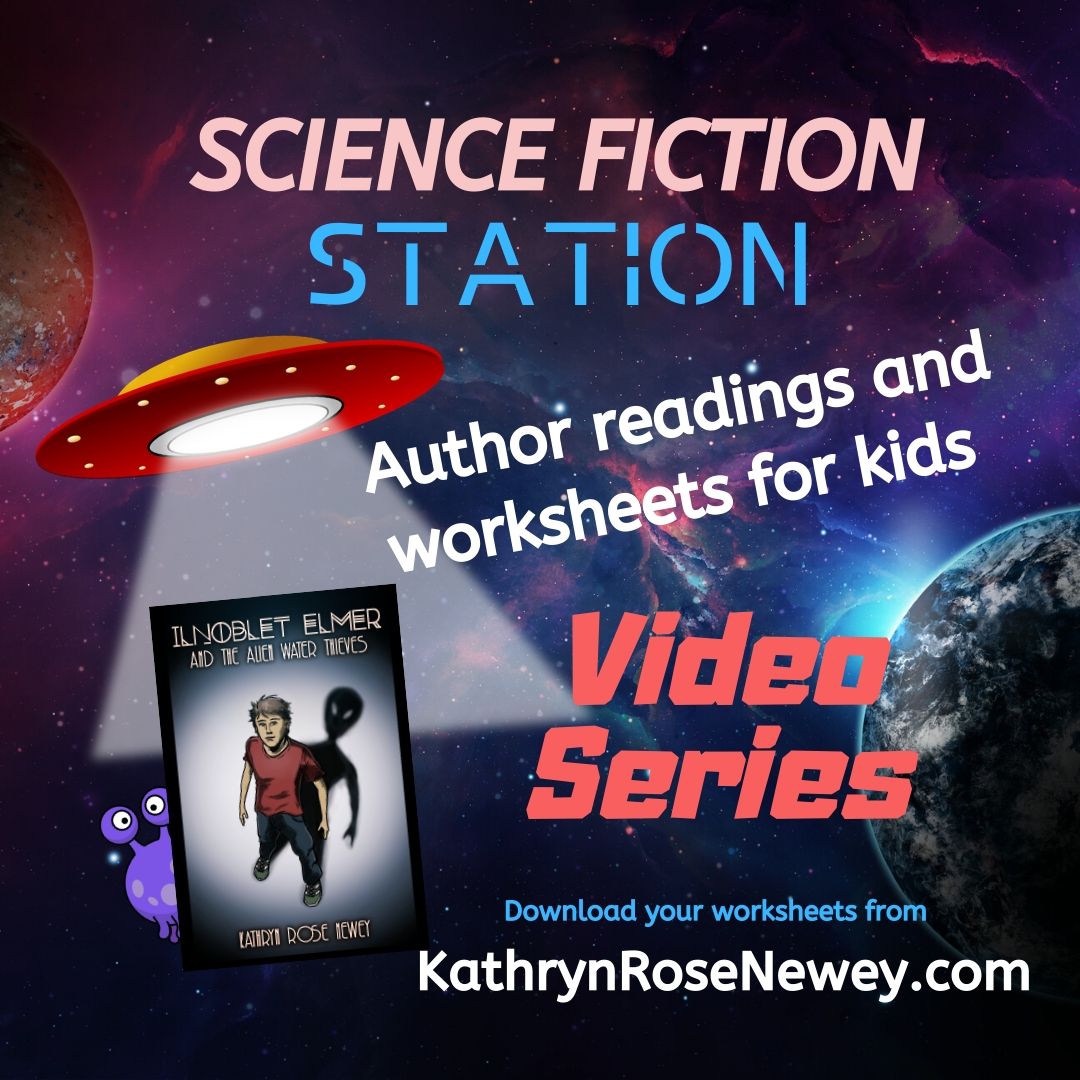 This book is now part of my 'Science Fiction Station' video learning series!
A complete set of cross-curriculum lessons created by the author, for kids aged 9-12. Ideal for homeschooling, the mini lessons include author reading videos and free worksheets with English, Maths, Science and Arts & Crafts activities.
---
"Children's literature that makes learning fun is always a joy to read. 'Ilnoblet Elmer and the Alien Water Thieves' by Kathryn Rose Newey is one such joy…

"There's plenty of action to keep kids interested, and alongside, there's a fantastic message about fitting in…

"I love Newey's use of letters and words in [Ilnoblet's] confrontation with the Mootilokygogrifies. It's such a unique take on the humans vs. extraterrestrials trope…

"With great pleasure, I rate 'Ilnoblet Elmer and the Alien Water Thieves' 4 out of 4 stars. This adventure story is fit for both kids and kids at heart…

"Science fiction readers who want a little fun with their science would enjoy this book… This book is absolutely awesome."

[From the official review by OnlineBookClub.org.]
---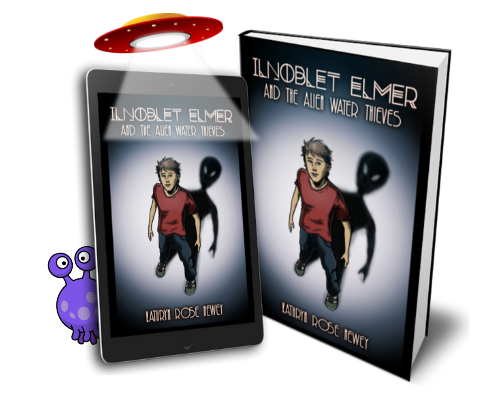 ---
The sequel, The Space Hamster and the Universal Code, is now available (May 2020)! Find out more here.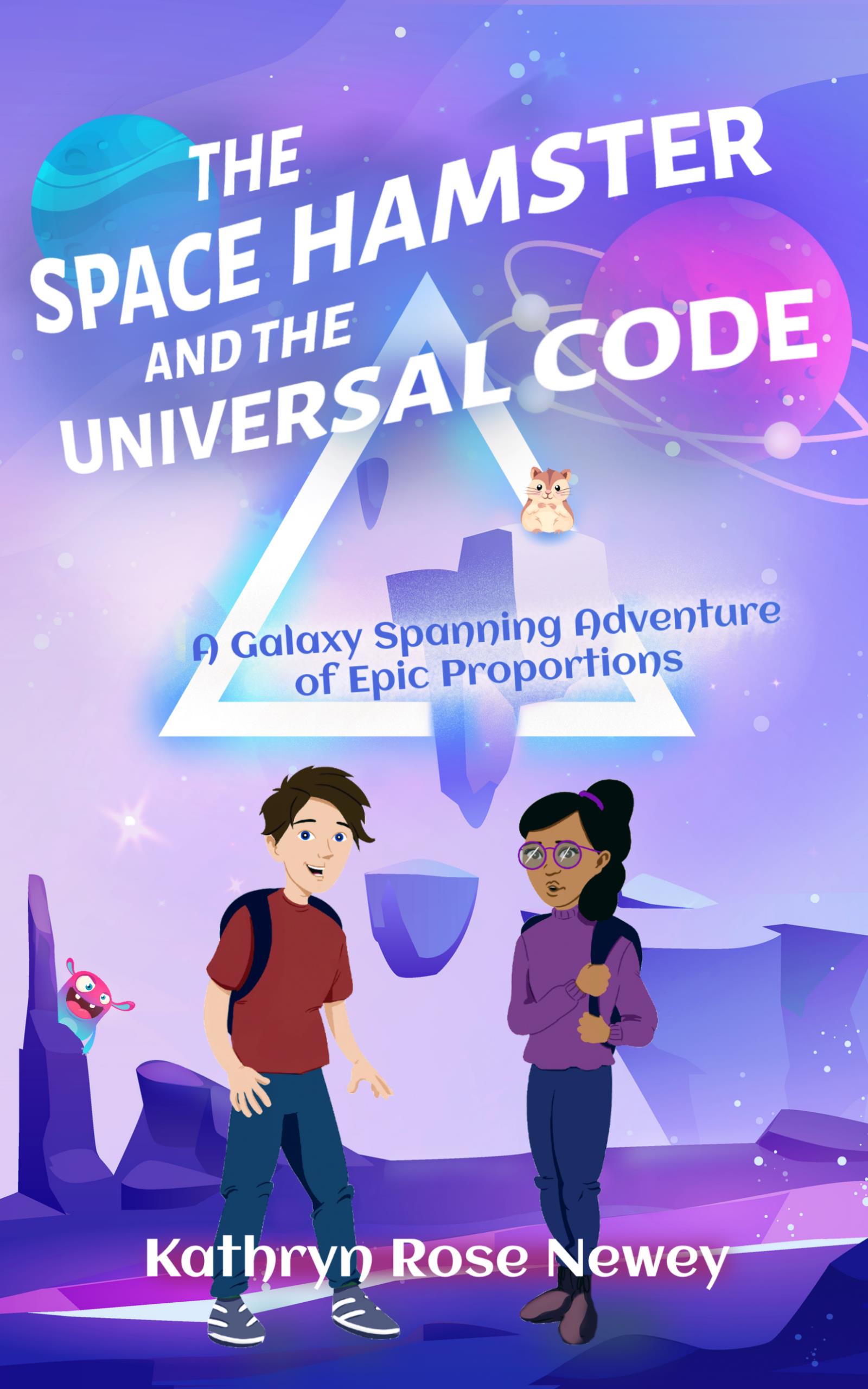 ---
Paperbacks and ebooks are available from most Amazon websites and major online bookstores internationally, such as Barnes & Noble, Booktopia, Foyles, Waterstones, Blackwells, etc.
The Kindle reader app can be downloaded for reading Kindle ebooks on any device (such as PC, Mac, iOS or Android).
'Ilnoblet Elmer and the Alien Water Thieves' Paperback ISBN: 978-1-97934-353-4 (also available in ebook).
---