In addition to writing poems which look like poems 🙂 I'm exploring a relatively new concept, which I will call "Poemeos" or "Moving Poems" (by which I mean a combination of poetry and video, so that parts of the poems appear to 'move' or are animated, adding another layer to the visuals, meaning and interpretation of the poems).
This genre, a marriage of words and technology, is particularly useful for poems where the poet is trying to indicate physical movement, or a change in the severity of emotions or concepts.
I would say that Poemeos/Moving Poetry are a type of Shape Poetry. According to YourDictionary.com/shape-poem, Shape Poems are defined as "A poem written in such a way that the lines form a pattern, usually related to the subject-matter of the poem" [accessed 19/04/2022].
Here are some of my Poemeos, each presented in two formats, as videos (Moving Poems/Poemeos) and repeated as images (Shape Poems):
---
Social Distancing ('Poemeo' – click Play)
Social Distancing (Shape Poem)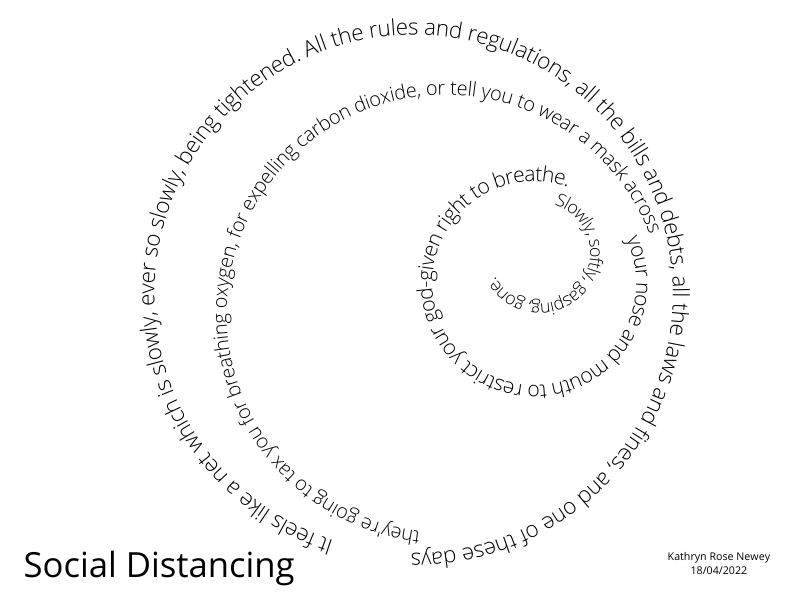 © Kathryn Rose Newey, 18-04-2022
---
How Dare They ('Poemeo' – click Play)
How Dare They (Shape Poem)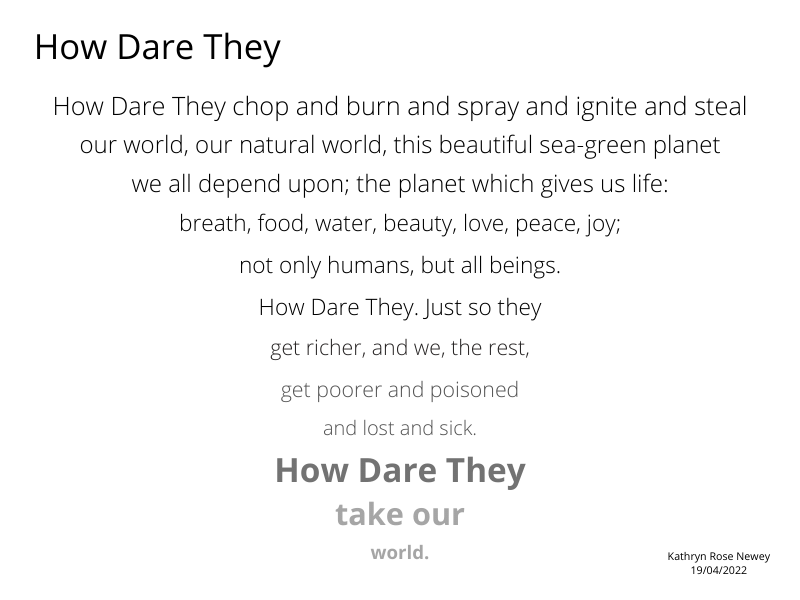 © Kathryn Rose Newey, 19-04-2022
---
---