If you're looking for something fun and interesting to do in the holidays, why not try these Awesome Science Worksheets?
Guaranteed to generate discussions and giggles with kids aged 7-10.
These two A4 pages in colour have quiz questions and answers, space for writing/drawing, and a paper-folding activity (video link), as well as website links for further research.
Perfect for all those curious scientists-to-be or future science-fiction writers!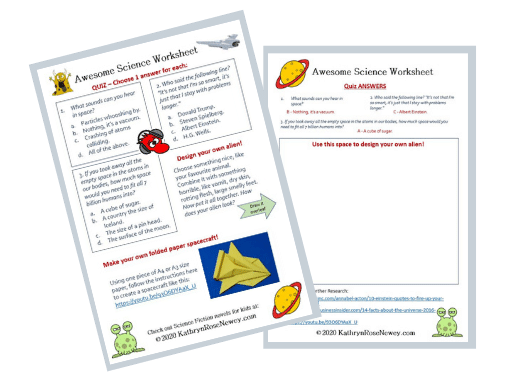 ---
Unlock your unlimited, free access to this and ALL worksheets and posters by completing the quick 'unlock your exclusive access' form alongside or below. If you've already signed up and are looking for your worksheets & posters, please use the exclusive subscribers-only link in any of the newsletter emails.
---
You're signing up to receive free, unlimited access to all worksheets and posters. You'll also get updates whenever new worksheets and posters are added, plus receive occasional news on workshops, books and events, as well as relevant eco-tips and info from the author. You can unsubscribe at any time.
---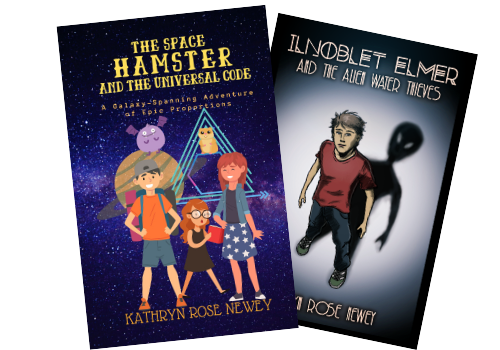 While you're at it, why not check out my Science Fiction novels for kids here?
---