Get your FREE booklet of WonderWorksheets Set A to accompany the nature conservation novel 'Animals in the Forest: The Day Terrible Things Came'.
This extensive set of English literacy worksheets will help you get the most out of the book. Suitable for curious kids and teens aged 9-14 years.
With reading comprehension and reading inference questions, as well as literacy and fiction writing activities, you'll explore all sorts of English reading, writing and speaking activities.
Besides comprehension questions based on each chapter of the story, here are just some of the many Literacy topics covered in this comprehensive set of 18 worksheets:
Metaphors and similes
Story starters
Writer techniques to suggest tension
Vocabulary building
Writing dialogue
Identifying adjectives, nouns, adverbs and verbs
Dictionary work
Writing poetry
---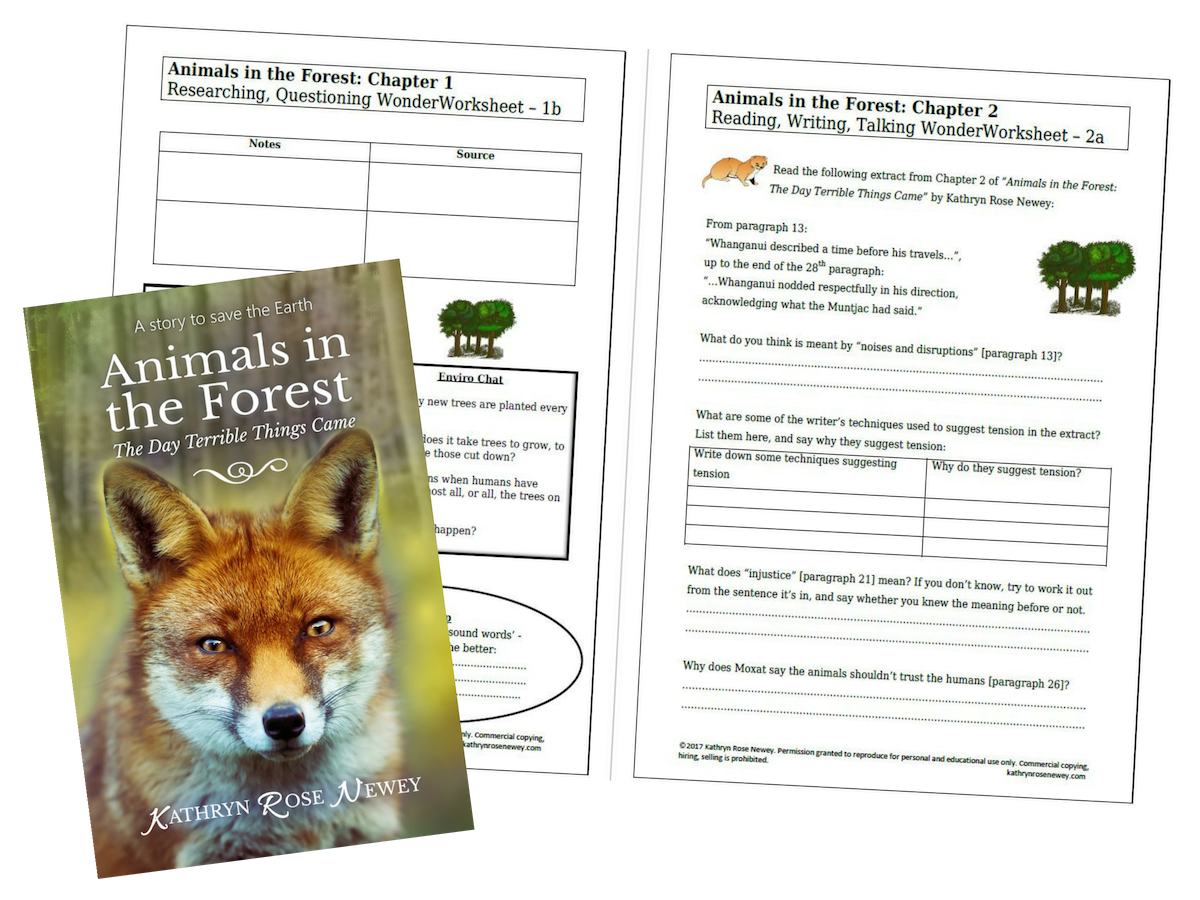 ---
Unlock your exclusive, unlimited, FREE access to these and ALL the other worksheets and posters here:
You're signing up to get free, unlimited access to all worksheets and posters. You'll also get updates whenever new worksheets and posters are added, plus receive occasional news on workshops, books and events, as well as relevant eco-tips and info from the author. You can unsubscribe at any time.
---
If you haven't got your copy of 'Animals in the Forest: The Day Terrible Things Came' yet…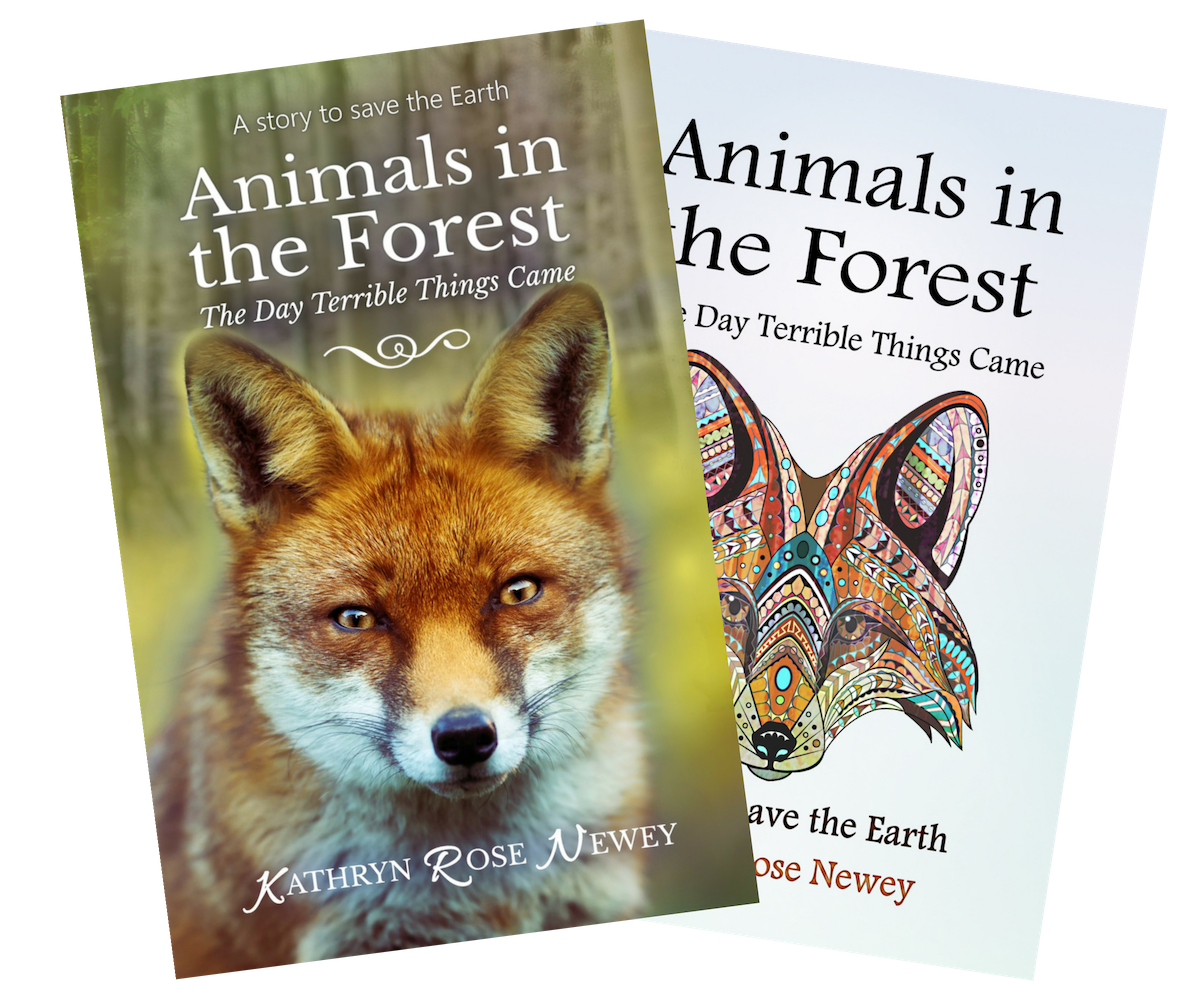 Enjoy reading, writing, thinking and learning! 🙂
---
Paperbacks, e-books and audiobooks are available from most Amazon websites and major online bookstores internationally, such as Barnes & Noble, Booktopia, Foyles, Waterstones, Blackwells, etc.
The Kindle reader app can be downloaded for reading Kindle e-books on any device (such as PC, Mac, iOS or Android).
Paperback ISBN: 978-1-789-26496-8
EPUB ISBN: 978-1-789-26497-5