"A beautifully illustrated, environmentally themed animal story…

This text is a pleasure to read due to the superb descriptive detail and wide ranging vocabulary, but also as it is delightfully written in 'proper English'.

The characters' personalities come to life in each chapter as they try to make sense of what is going on, to the point that you desperately hope for a happy ending…

'Animals in the Forest' is a really lovely, thought-provoking addition to your child's reading and English curriculum which I am sure all children will enjoy and be inspired by."

~ Review by EducationOtherwise.org, EO Newsletter, Spring 2018.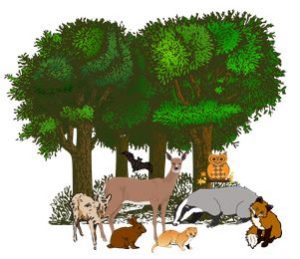 A unique wildlife and nature conservation story, told from the animals' point of view…
Readers who love realistic wildlife stories and stories highlighting the plight of animals in their interactions with humans will love this humorous and tragic forest animal adventure story.
Dakota the Deer (to honour Dakota pipeline water protectors) and other animals live in a forest next to a farm. One day they are disturbed by some additional human activity – the humans pull down trees and put up a structure, then go away.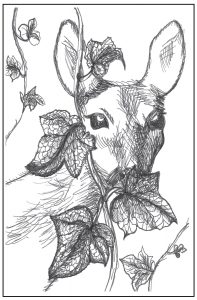 The animals can't agree on what this human activity means, so Flint the Fox (to honour Flint community affected by water pollution), Bentley the Bat (to honour Bentley anti-drilling blockaders), and some others try to find out more. Is it simply another thing they'll have to get used to, or like Whanganui the Weasel (to honour the Whanganui River, protected by tribespeople) claims, is it the start of something much more serious?
More than an eco story: This is a true-to-life animal story in which the main woodland animal characters are named to honour young environmental activists, nature conservation campaigns and indigenous tribes across the globe. Information, guidance and websites are included at the end of the book, to stimulate reader awareness, research and discussion.
Can one story save the Earth? It's up to you…
---

"'Animals in the Forest': I can say the author cares about animals and the environment very much… Kathryn Rose Newey is letting us step into the animals' shoes and showing us the terrible feelings they have when we ruin their homes. I rate this book 100%, it really touched my heart." ~ 5 Star Review by Reader, aged 13.
---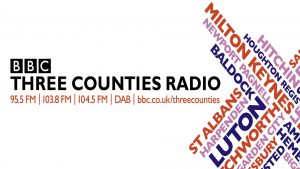 Find out more in this podcast of the radio interview about the book on BBC Three Counties Radio, or watch it here:
---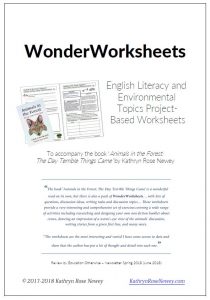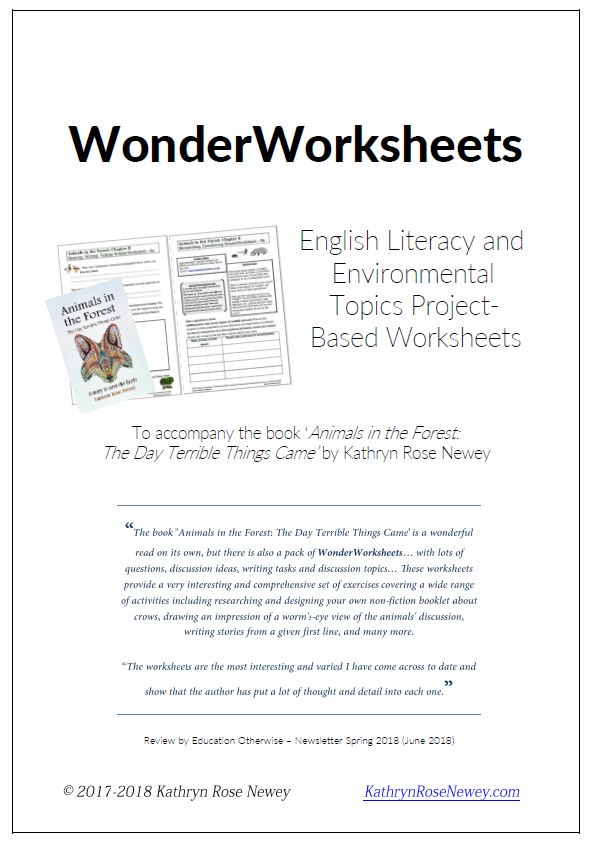 Teachers, Home-Educators and Parents:
To help kids and teens get the most out of the book, there is a complementary booklet of WonderWorksheets set A, focusing on reading comprehension and fiction writing activities linked to the literacy and environmental themes in the book. You can download it for free here.
In addition, you can explore environmental and nature conservation issues in more depth with the booklet of WonderWorksheets set B. These can mostly be used on their own, without the book. Simply subscribe to my newsletters and get your booklet of WonderWorksheets set B for free, as well as occasional news and updates about books and environmental issues, author events and more educational resources: Sign up and get Worksheets!
---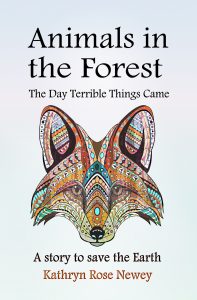 'Animals in the Forest: The Day Terrible Things Came' is first and foremost an environmental and nature conservation themed story for young adults, teens and children, told from the point of view of wild forest animals.
On one level, it's simply a story to be read and enjoyed, either independently or with someone else.
On another level, the story symbolises real environmental crises in the world, right now. Both small and large environmental crises – from housing developments around the corner, to loss of forests and habitats globally.
From governments and councils allowing corporations to put profits before people, to indigenous tribes being ousted from their traditional survival spaces. From insects, birds and animals disappearing from gardens and parks, to global climate change.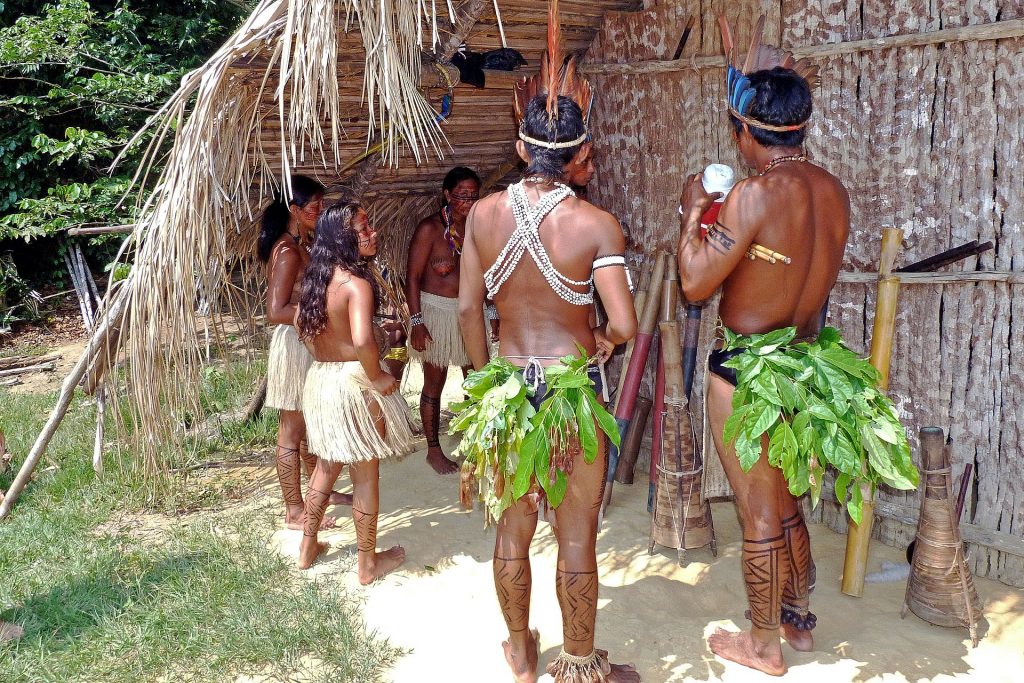 The story honours, and stands in solidarity with specific young environmental activists, environmental groups and defenders, indigenous tribes, and places where ordinary people stood up for their rights to land, air and water.
Included in the back of the book, there are information, guidance and website links to help, should readers want to look into things in more detail.
Wondering if this is a lot for youngsters to take on board? Don't worry – 'Animals in the Forest: The Day Terrible Things Came' is written in such a way that children/teens/young adults, and their teachers/parents/carers, are introduced to these environmental topics in layers. They can choose how much, or how little, to discuss and explore.
Paperbacks, e-books and audiobooks are available from most Amazon websites and major online bookstores internationally, such as Barnes & Noble, Booktopia, Foyles, Waterstones, Blackwells, etc.
The Kindle reader app can be downloaded for reading Kindle e-books on any device (such as PC, Mac, iOS or Android).
Paperback ISBN: 978-1-789-26496-8
EPUB ISBN: 978-1-789-26497-5
---
Don't forget: Subscribe to my author email newsletters to stay in touch, and get interesting stuff in your inbox. Including your booklet of environmental project WonderWorksheets set B for free: Sign up and get Worksheets!
---