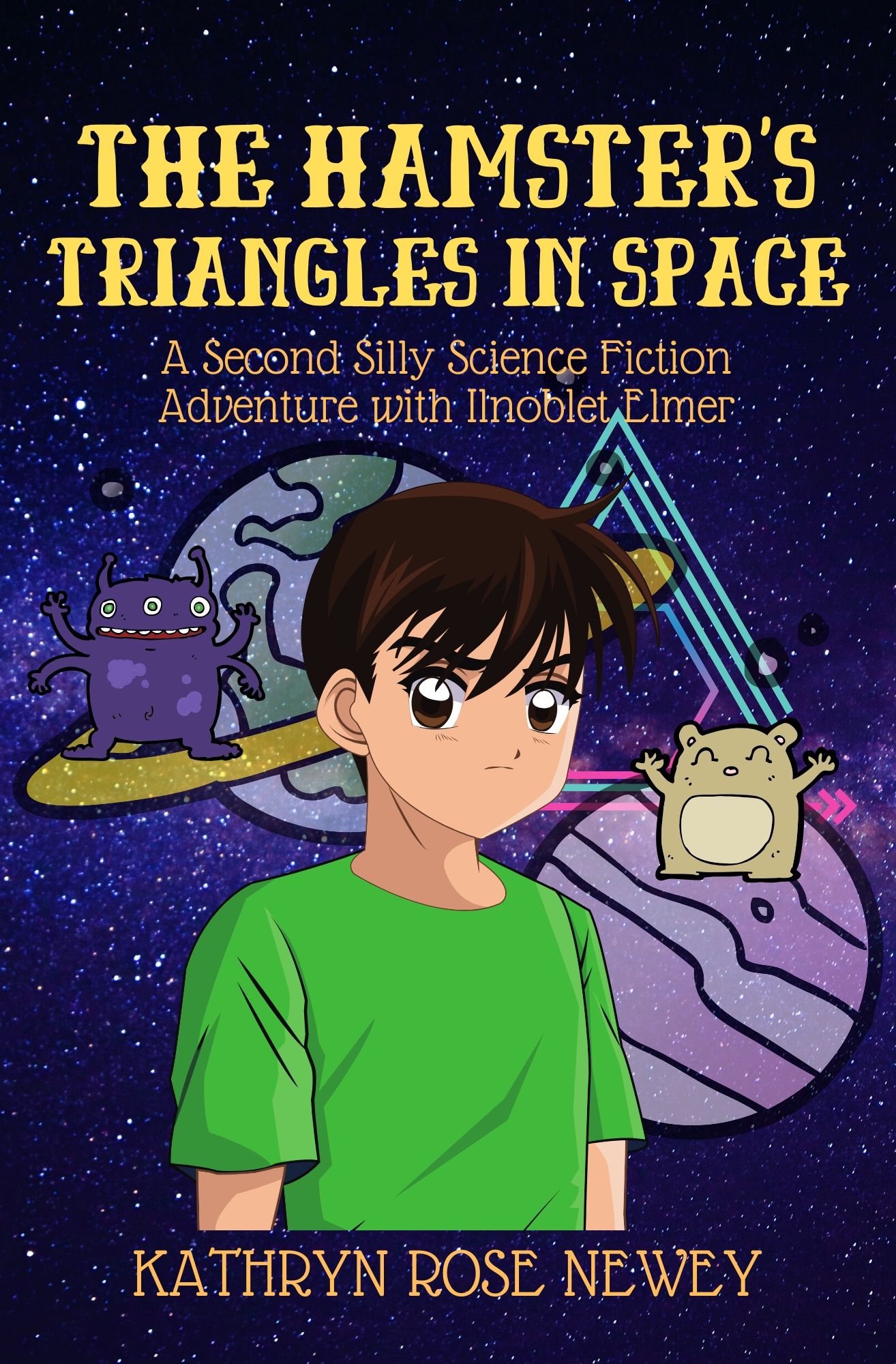 The Hamster's Triangles in Space
Coming soon: A Second Silly Science Fiction Adventure with Ilnoblet Elmer.
In the wacky style of Douglas Adams, author of the Hitchhiker's Guide to the Galaxy 'trilogy' books – but this one's for kids and adults who wish they were still kids!
Ilnoblet is a boy on Earth like any other boy. Except he's got a secret. He's really from planet Gapiton, and no one else knows.
Yet again, he must battle against those putrid, irrepressible, purple aliens called the Mootilokygogrifies. Last time they were here, they hid in all the garden sheds on Earth and tried to steal Earth's water.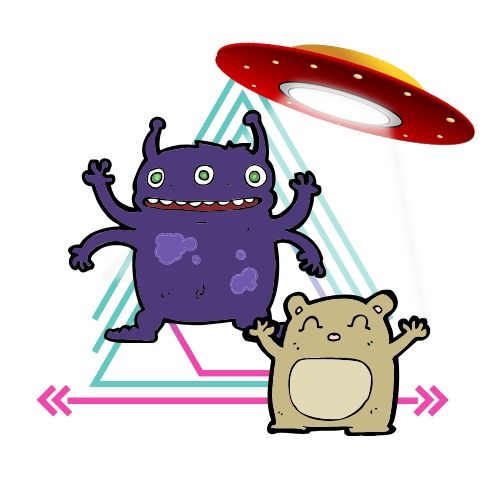 This time they've upped their game – they've kidnapped someone, and are threatening to take over the whole Universe, by stealing hamsters.
Will Ilnoblet work out the word and number clues in some special verses, before the Mootilokygogrify leader, in disguise, destroys everything?
And can you, the reader, unlock the clues in the verses, as you journey alongside Ilnoblet on his adventures?
Coming soon to a galaxy, and your favourite online or local bookstore, near you!
Note: the image shows preliminary book cover. Final book cover may vary.
---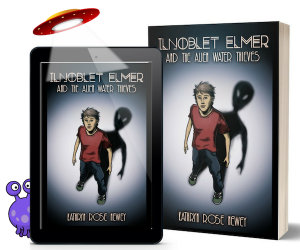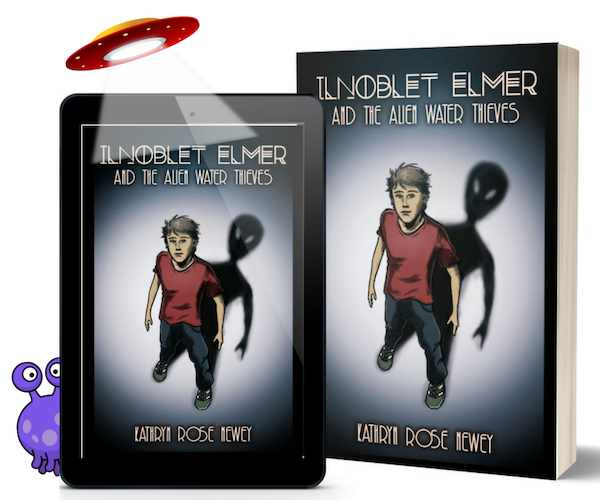 The first in this middle grade Science Fiction series, Ilnoblet Elmer and the Alien Water Thieves, is available from:

Waterstones.com BarnesandNoble.com
"Science fiction readers who want a little fun with their science would enjoy this book… This adventure story is fit for both kids and kids at heart… With great pleasure, I rate 'Ilnoblet Elmer and the Alien Water Thieves' 4 out of 4 stars."

– Official review by OnlineBookClub.org.
---