Veganism: How You can Save the Planet one Plant-Based Meal at a Time
Veganism: How You can Save the Planet one Plant-Based Meal at a Time
Veganism: passing fad or here to stay?
Veganism is being embraced, especially by young celebrities and their followers, and the numbers of people adopting vegan diets have risen exponentially in the last 10 years.
Are they just trying to be trendy, or is there something else going on?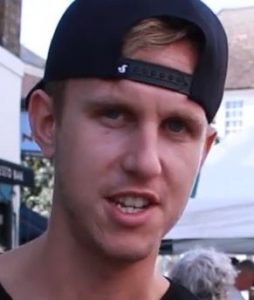 Matt Prior, a vegan and vegan activist in Hertfordshire, says there's more to veganism than you might think:
"Veganism is a lifestyle, not just a diet. It's about not supporting any forms of animal exploitation, whether that be in animals farmed for meat, dairy and eggs, or animals confined in zoos or circuses; or in clothing and fashion, such as items made from leather, wool or silk; or in cosmetics/cleaning products where ingredients are derived from animals; or in animal testing in laboratories".
So let's take a look at the different aspects of veganism.
Probably the strongest motivator for vegans is they don't want to support any forms of animal suffering, and so take steps to avoid it with their consumer choices. Matt describes this as "aligning your actions with your morals and ethics".
Vegans typically avoid any foods derived from animals, such as: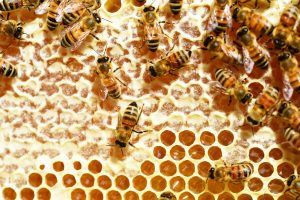 ~ Meat (especially meat from intensively factory-farmed animals),
~ Dairy milk and products derived from milk such as cheese, cream and butter (did you know that most dairy cows also end up as meat?),
~ Eggs (most eggs come from tightly packed hens living in appalling conditions all their egg-laying lives, and when spent, they may also end up as meat),
~ Foods like honey (which is the bees' own food for the winter months), Foie Gras (which means ducks and geese are force-fed with pipes down their throats to make them unnaturally fat, so that Foie Gras can be scraped from their livers when they've been killed for this purpose), and foods with ingredients like gelatine (thickening agent usually made from boiling bones and ligaments of cows and pigs).
Unfortunately even 'organic', 'free-range' or 'grass-fed' animal-based food products, which may be more nutritional for consumers, often come from animals which have had to die the same grisly deaths in the same slaughterhouses as factory farmed animals.
What do vegans eat, and is it healthy?
Essentially vegans have a plant-based diet, which when balanced, will give you everything your body needs, plus better health and more energy than meat-eaters and dairy-consumers!
More and more science is noting that meat and dairy consumption contributes significantly to the world's major fatal diseases such as cancer, heart disease, stroke, diabetes and Alzheimer's, where as a plant-based diet leads to health and longevity.
But beware – not all 'plant-based' diets are necessarily healthy.
You could, for example, live on crisps, chips and soda drinks – usually all 'vegan' – but sooner or later, you'd get sick from your nutritional deficiencies.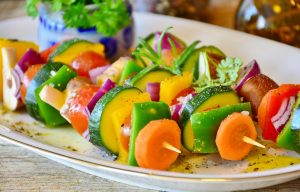 However most vegans are much more nutritionally-aware than their meat-eating counterparts, and vegan food can be tasty, colourful, exciting and full of nutrition!
To get everything you need nutritionally as a vegan, make sure you eat a range of vegetables and fruits – the different colours and types all signal different nutritional benefits, as well as beans and pulses (like lentils, broad beans, black beans, kidney beans, endamame beans or aduki beans), nuts and seeds. Add grains and starches like potatoes, pasta, rice, cous cous, quinoa or bulgar wheat, and/or different breads like wholewheat bread, rye bread, pittas, wraps or tortillas – check the ingredients to ensure they're all vegan – and you're good to go.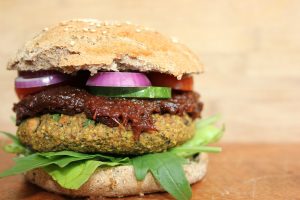 Plus there are countless alternatives to meat and other non-vegan foods available nowadays – such as vegan burgers, vegan cheese, plant milks (such as soya milk, rice milk, almond milk or hemp milk), vegan pre-prepared meals and vegan snacks. So if you're struggling with what to eat to appease your conscience, you'll be spoilt for choice.
There are a lot of myths about the vegan diet.
If you're worried that you won't be able to get all the protein, iron or calcium you need, except from meat or dairy products, I'm afraid you've been duped by the wealthy and powerful meat and dairy industries, who, like the cigarette industry, will do anything, including lie, deceive and commit scientific fraud to keep people buying and using their products.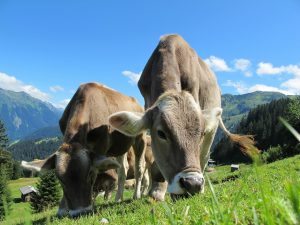 A plant-based diet can provide all the protein, calcium and iron you need, and in more digestible, purer forms of these nutrients, than from meat and dairy. Think of any large, herbivorous mammals like cows, camels, elephants or buffalos – in the wild, they're strong, healthy and get everything they need from eating only grasses and other plants!
And like anybody else who's health-aware, if you're concerned about getting all the nutrition you need, take vitamin and mineral supplements. Vegans are encouraged to take vitamin B12 supplements because this vitamin, naturally occurring in soil, is no longer available to us in our overly washed, soil-less vegetables and fruits.
Vegans know animal suffering doesn't stop with the food industry.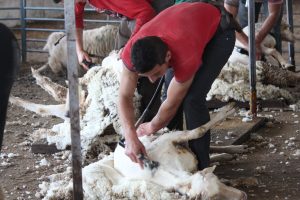 Countless animals are kept in unnatural conditions and undergo painful trauma and abuse in order for us to have things like wool (sheep and goats are often kicked, hurled and cut in order to remove their wool as quickly and profitably as possible), leather (leather is not always a by-product of the meat industry – many millions of cattle and other animals – even dogs – are bred and killed inhumanely just for their skins), and fur (did you know that 100 million animals are killed every year for their fur, and that some fake fur is actually real fur?).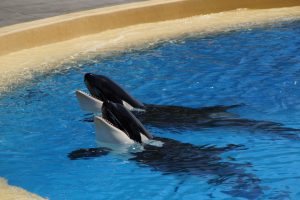 Most vegans choose not to buy products made from those and other animal-derived materials.
They also prefer to deliberately stay away from places like zoos, circuses, aquatic parks and animal rides, where animals are usually kept in impossibly tiny enclosures their whole lives, or are forced to work or perform unnatural tricks, and often suffer from mental illness, loneliness, disease and early death.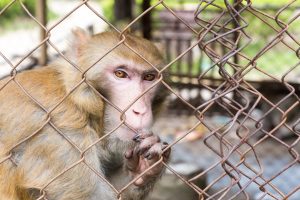 Even the so-called 'best' zoos and parks, which brag about their 'world-class' animal welfare policies, cannot get away from the fact that they're essentially keeping animals captive for profits. Gone are the days when zoos and aquatic parks helped conserve species from extinction – most captive animals are not endangered and it's very common for zoos to cull their 'excess' animals.
What's this got to do with the planet?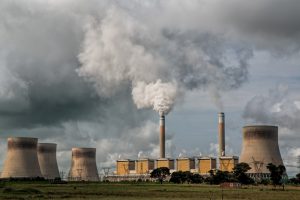 Essentially everything we do or buy as consumers on this planet has an impact on the environment. With seven billion human beings, it's got to.
Whether that be filling up our cars with petrol or diesel and driving instead of walking or cycling, buying and consuming foods from supermarkets or local shops, using electricity or gas for light or cooking, or choosing and using household cleaners, pharmaceutical medicines, cosmetics or clothing…
All of the food and products we buy and use come from somewhere (often from factories or farms of industrial scale); almost all of these products and by-products generate waste, littler and pollution in their manufacturing, packaging and discarding after use; and many of them are full of additives, carcinogens, pollutants, toxins, pesticides, herbicides and contaminants which are bad for our bodies and bad for the planet.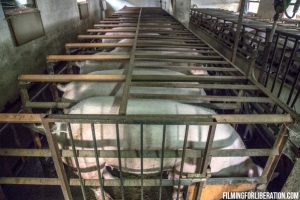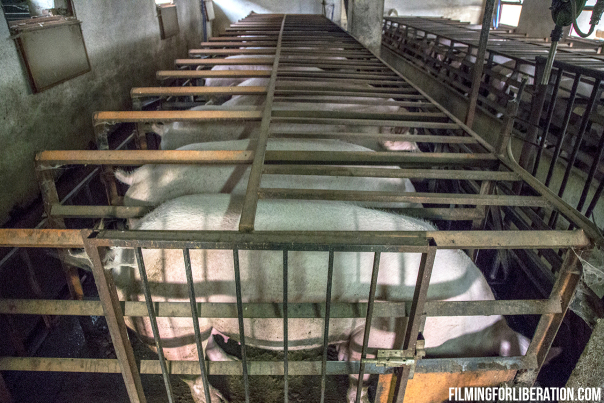 Take factory-farming, for example.
This is how the vast majority of meat, dairy, egg and fur animals are farmed across the globe.
Factory farming involves keeping animals by the hundreds, thousands and more commonly by the hundreds of thousands, in confined spaces like crates, cages or barns. They are fed hormones, antibiotics and even ground-up flesh of other animals in order to artificially boost their growth and keep costs down, and their natural behaviours and movement are restricted.
At the end of their short, horrible lives, they are slaughtered in cruel ways, some of which are deemed legal and 'humane', but not all. Keeping and killing all those animals – 150 billion every year – happens behind closed doors, for a reason. And is there really a 'humane' way to kill any living being?
Big farming = big degradation and big hunger.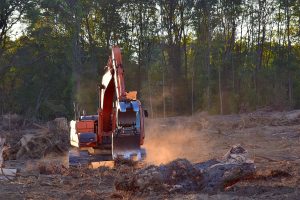 Not only do animals suffer from these barbaric, cost-saving policies, but the disease and pollution from the close confinement of millions of animals kept in mega-farms is through the roof. The emissions of greenhouse gases like methane, carbon dioxide and nitrous oxide are on the rise, accounting for anything between 10%-65% of all global greenhouse gas emissions. Those quantities are definitely climate-changing.
We haven't even touched on the land grabbing, clearing and deforestation that occurs, such as in the Amazon rainforest, and resulting habitat loss, species extinction and desertification, in order to grow feed-crops for animals, including beef cattle, or to provide space for livestock or agriculture.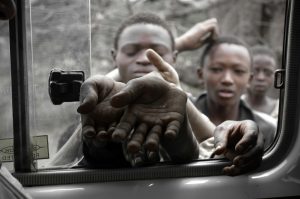 Or the fact that we could feed many more humans with plant-based foods than we do now, by not producing meat or dairy (meat- and dairy-producing animals need humongous amounts of space, food and water compared to plants), and instead growing crops for human food consumption. For instance, it takes around 660 gallons of water to produce enough beef for ONE hamburger!
Eating meat and dairy is literally contributing to human starvation and planetary degradation on an industrial scale.
At the end of the day, it's a matter of science and conscience.
We live in a world where we can buy, eat and use anything we want, whenever we want. Or at least those that can afford it, do.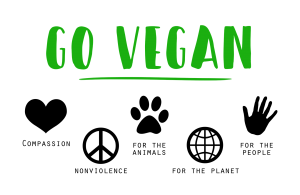 But surely there's more to life than just consuming whatever we like, regardless of the cost to ourselves, to other beings and to planet Earth?
Veganism is about being mindful of the fact that what we do has a consequence.
Like Matt says: "Once you know what happens in the meat, dairy and egg industries, and how bad they are for the planet, it feels hypocritical to support them. To live a vegan lifestyle is to consciously add more compassion and benevolence to the world, to establish a spiritual connection with it and its many forms of life. By minimising the negative impact we impose on the environment and our fellow earthlings, future generations have a chance to thrive."
Never in history was it more true to say 'you are what you eat.'
---
Watch this video interview with Matt about veganism, at a recent Cube of Truth demonstration by Anonymous for the Voiceless:
Vegan support websites:
Challenge22.com – https://www.challenge22.com/challenge22/
Vegan Society – https://www.vegansociety.com/
Films about animal rights, factory farming and veganism:
Cowspiracy – http://www.cowspiracy.com/
Dominion – http://www.dominionmovement.com/
Earthlings – http://www.nationearth.com/
Land of Hope and Glory – https://www.landofhopeandglory.org/
What The Health – http://www.whatthehealthfilm.com/
---
Selected sources for further reading:
https://www.riseofthevegan.com/blog/going-vegan-biggest-trend-for-2018
https://www.riseofthevegan.com/blog/largest-study-to-show-link-between-meat-and-disease
https://vegetariannutrition.net/docs/Calcium-Vegetarian-Nutrition.pdf
https://www.healthline.com/nutrition/things-vegans-dont-eat#section2
Eat Your Dirt: Natural Vitamin B12 And Where To Find The Best B12 Supplement
https://www.ciwf.org.uk/factory-farming/why-does-factory-farming-still-exist/
http://theconversation.com/five-ways-the-meat-on-your-plate-is-killing-the-planet-76128
http://www.cowspiracy.com/infographic
https://iskconnews.org/meat-eating-the-cause-for-world-hunger-criminal-waste-of-grains,3607/
https://www.thoughtco.com/is-foie-gras-particularly-cruel-127514
http://www.adaptt.org/about/the-kill-counter.html
https://www.bbc.co.uk/news/magazine-26356099
http://www.humanesociety.org/assets/pdfs/farm/hsus-fact-sheet-greenhouse-gas-emissions-from-animal-agriculture.pdf
http://www.wri.org/blog/2014/05/everything-you-need-know-about-agricultural-emissions
---
Image sources:
---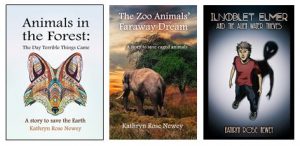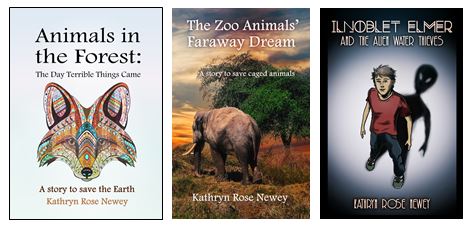 Kathryn Rose Newey is an author of unique novels with environmental themes, for young adults, teens and children. In fact, her books are suitable for anyone aged 8-88 who cares about animals and the planet.
Her books include: The Zoo Animals' Faraway Dream (a story to save caged animals), Animals in the Forest: The Day Terrible Things Came (a story to save the Earth), and Ilnoblet Elmer and the Alien Water Thieves (science fiction). Her next book will be a story to save trees.
Available from Amazon.com, Amazon.co.uk, other Amazon websites and major bookstore websites worldwide. Find out more
---