It's finally December… Time for catching up with family and friends… and a good book?
If you'd like to win one of my books (paperback or ebook), simply tell me who Dakota the Deer, one of the characters in Animals in the Forest: The Day Terrible Things Came, is named to honour.
Dakota the Deer is named after the Dakota Standing Rock #nodapl anti-pipeline protesters in Dakota, USA.
Simply let me know with a comment on my Facebook Page KathrynRoseNeweyAuthor.
You can read more about all the animals in the book and who they honour here: https://kathrynrosenewey.com/environmental-activists-defenders-tribes-honoured/
The first 10 people to respond with the correct answer will receive one of my paperbacks or ebooks. Winners can choose one of my novels here: https://kathrynrosenewey.com/books-e-books/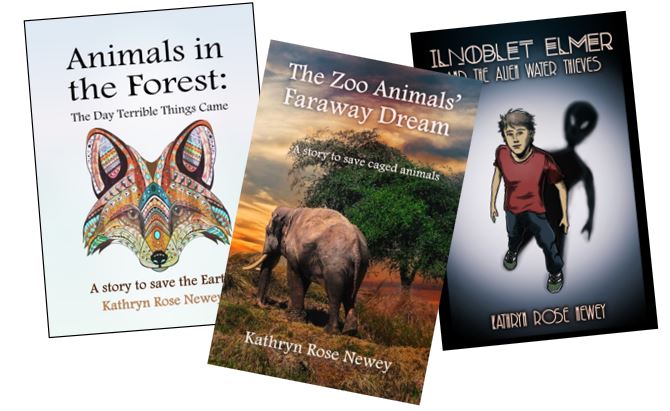 Your paperback novel will be posted to your address (UK mainland addresses only). Alternatively you can choose to receive an ebook (downloadable PDF file) via email which you can read on any device.
Happy holiday reading… and good luck! 🙂
---
Terms and Conditions of this competition: The author's decision is final. The first 10 people to respond with the correct answer via a post or message on the author's Facebook Page will be declared the winners. Winners will be notified via Facebook. Any notified winners who do not respond with their email address and/or postal address by 21 December 2018, will lose their winning status, and will not receive a prize. If you need to, you can contact the author through the contact form here: https://kathrynrosenewey.com/contact-me/
---